5 Things That Are HOT On Pinterest This Week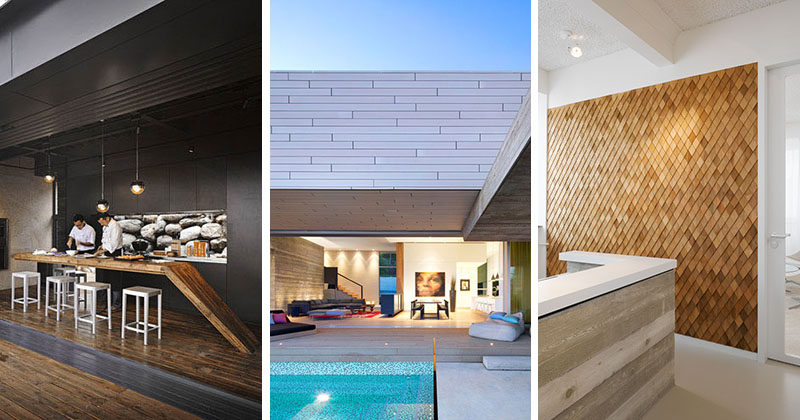 Hey contemporist friends! Here's a look at what's getting a lot of attention on our Pinterest boards this week, so you can see what's trending.
By the way, you can follow contemporist on Pinterest – here.
1. This black kitchen with a wood countertop opens up to the deck for complete indoor/outdoor living. By using clear glass for the kitchen backsplash, it lets the rocks in the garden appear as a piece of art, and when needed, the kitchen can be closed off to the elements with accordion glass doors.

See more photos of this house, here. Designed by Create+Think Design Studio. Photography by Kuomin Lee.
---
2. In this contemporary office interior, the designers used wooden shingles on various wall panels to act as accent walls and to help create texture in the space.

---
3. This modern kids small bedroom furniture has been designed to keep things organized with built-in shelving and a fold-down homework station.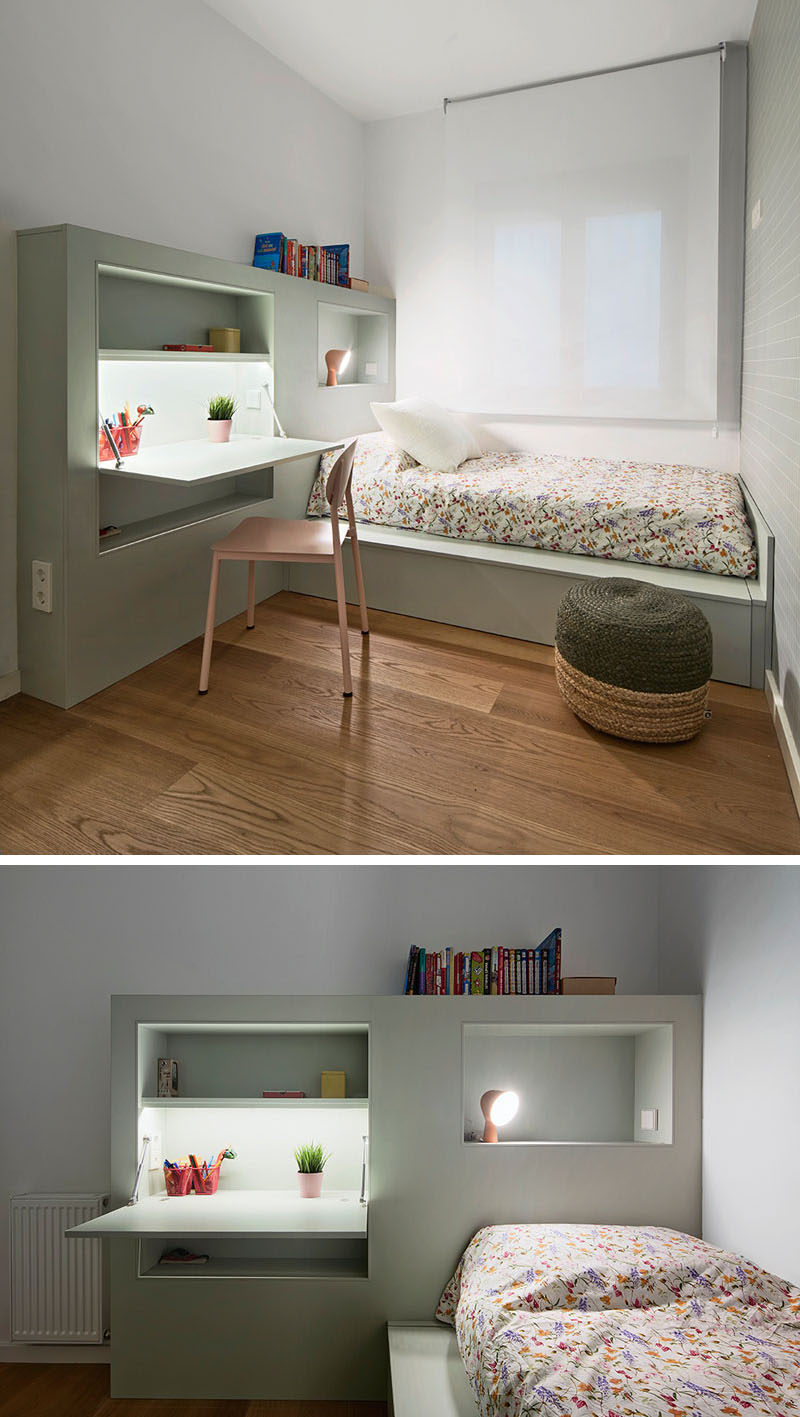 See more photos of this project, here. Designed by BONBA studio. Photography by José Hevia.
---
4. Both the living and the dining/kitchen areas of this modern house open up to a picturesque ocean view, and a wooden deck expands out into a concrete platform with a small built-in firepit.

---
5. These small unique and modern pet beds made from wood, are like a little cave for your cat or dog.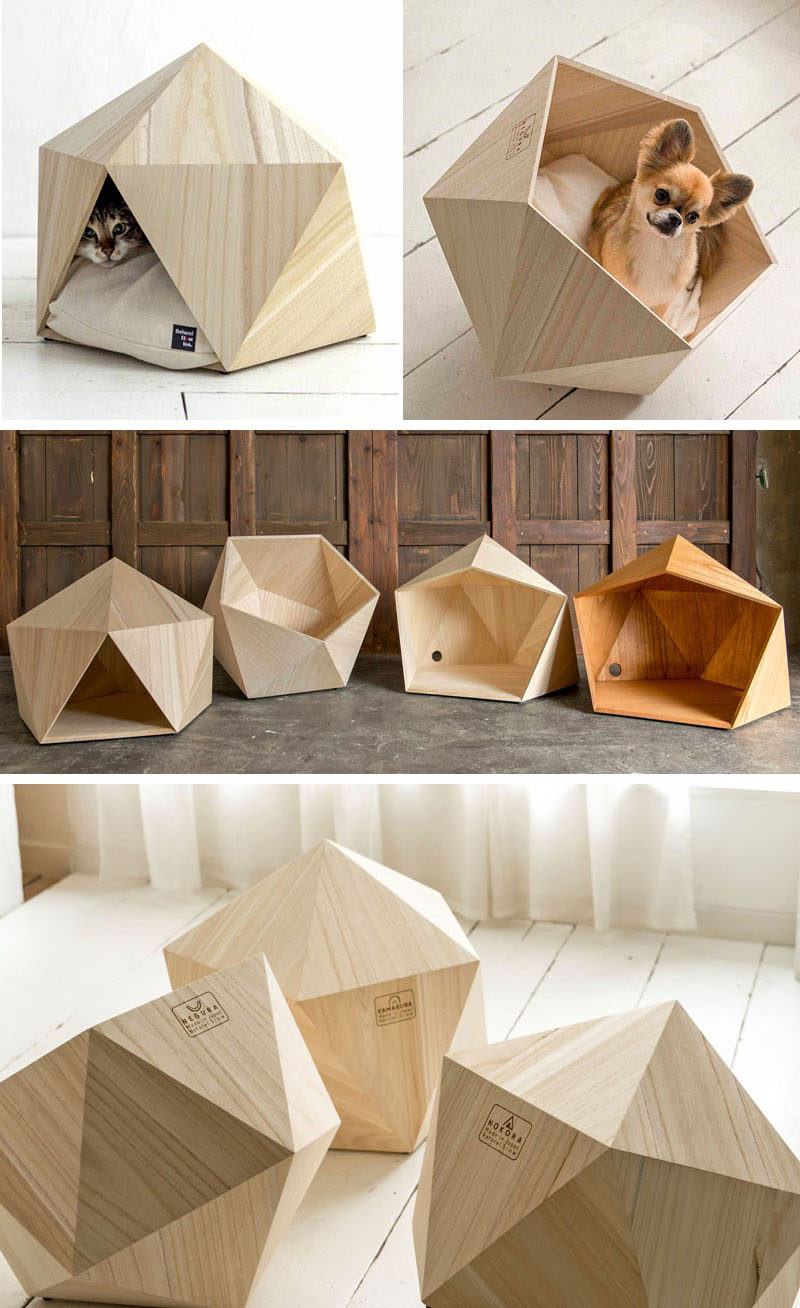 See more photos of these pet beds, here. Designed by Natural Slow.
---
Don't forget, you can follow contemporist on Pinterest, here.