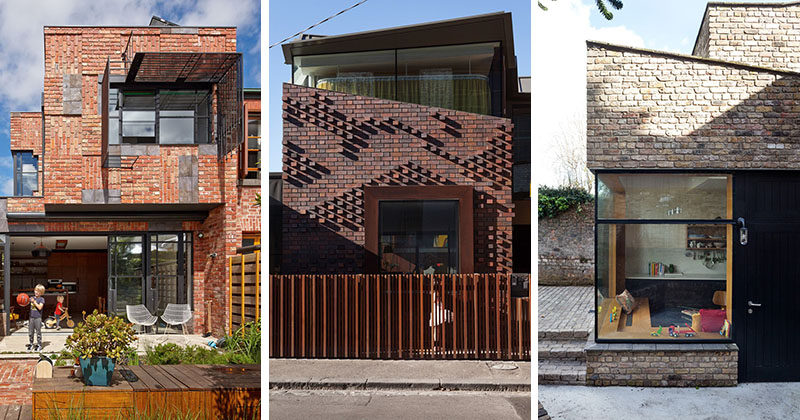 Brick houses are generally associated with old buildings that have been standing for years, but brick can occasionally be seen as an exterior material on modern houses as you'll see here.

Brick's ability to be arranged in creative patterns makes them a versatile material and allows them to create contemporary looks despite their traditional usage. Here are 14 examples of modern homes with brick exteriors.
1. Bricks arranged in different directions create a patchwork design on the exterior of this family house.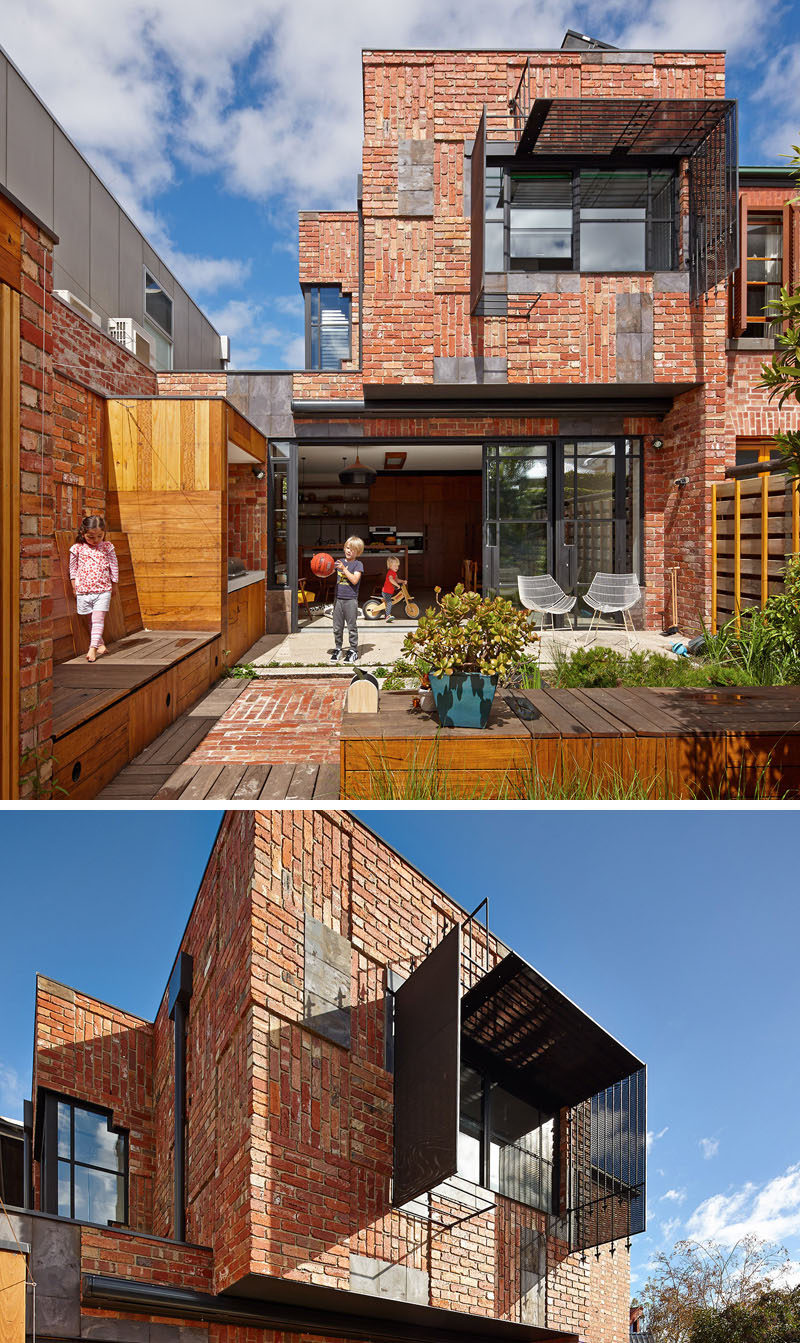 2. Bricks and old stone cover the exterior of this uniquely designed modern farmhouse.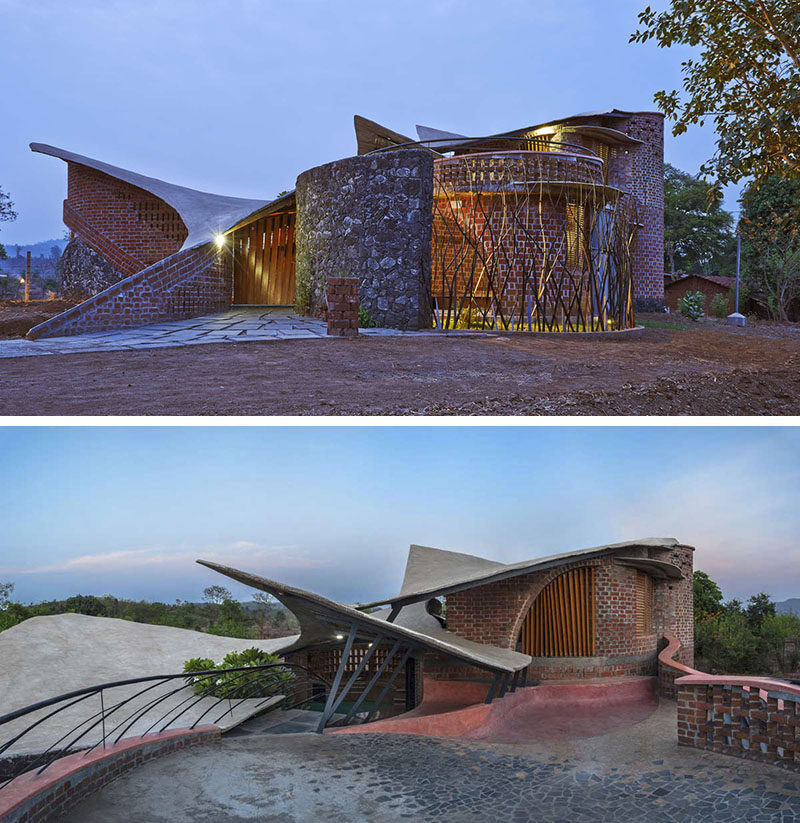 3. This small family home is covered with bricks that contrast the modern features of the house, like the large pivoting windows.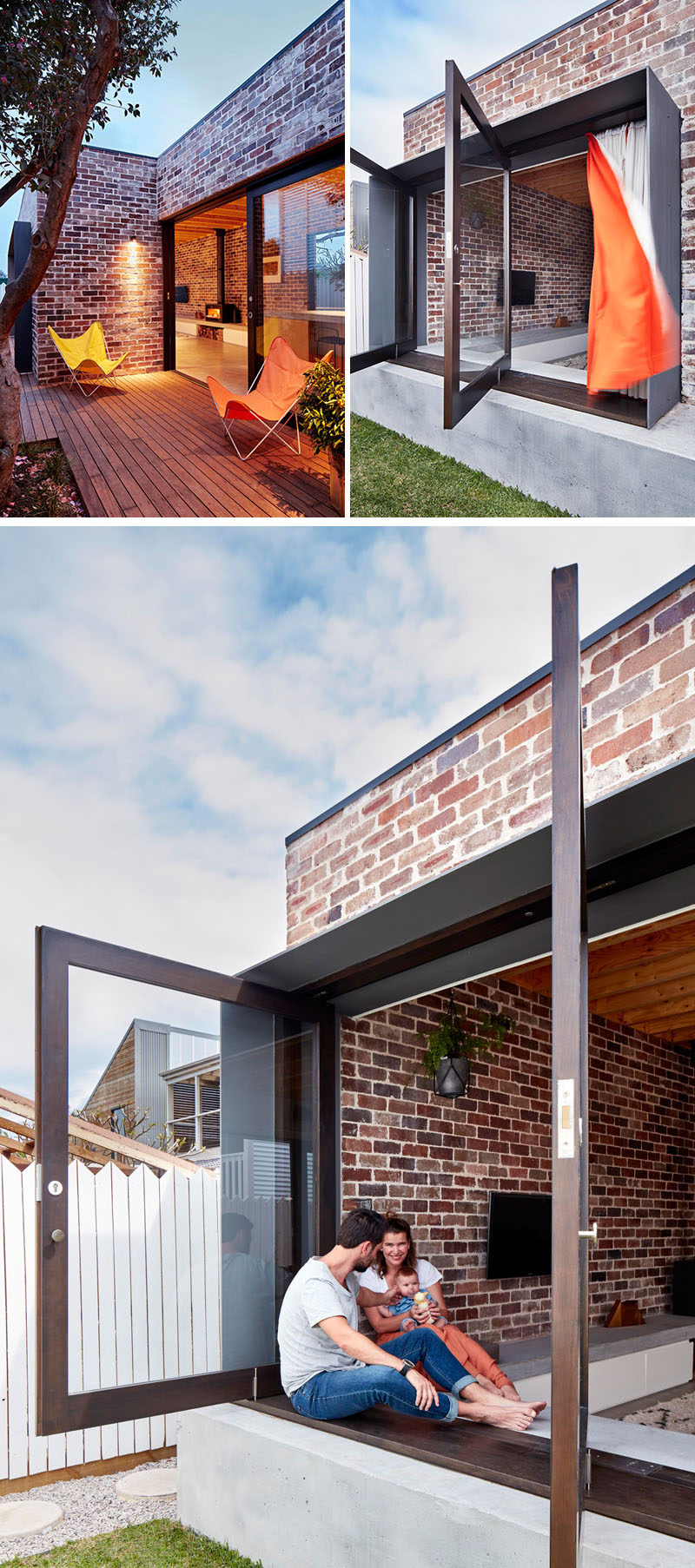 4. This brick extension matches the rest of the brick exterior and features large windows to maximize the amount of natural light in the home.

5. The bricks on the exterior of this house have been arranged on angles to create a textured look on the home.

6. The brick covering this house maintains a traditional house material that is commonly used in the surrounding area.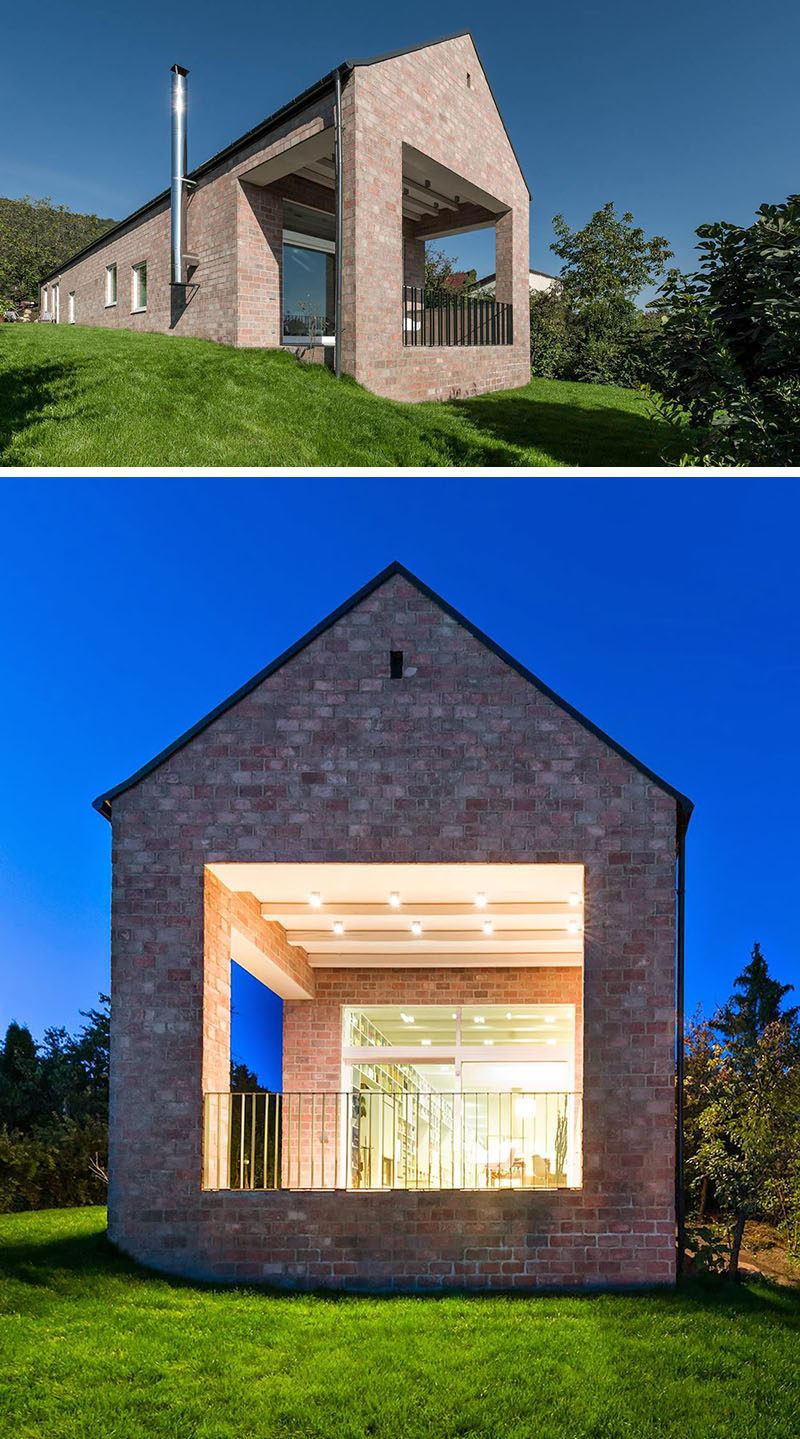 7. Dark bricks on the exterior of this house and their unique arrangement keep this building smooth in some places and textured in others.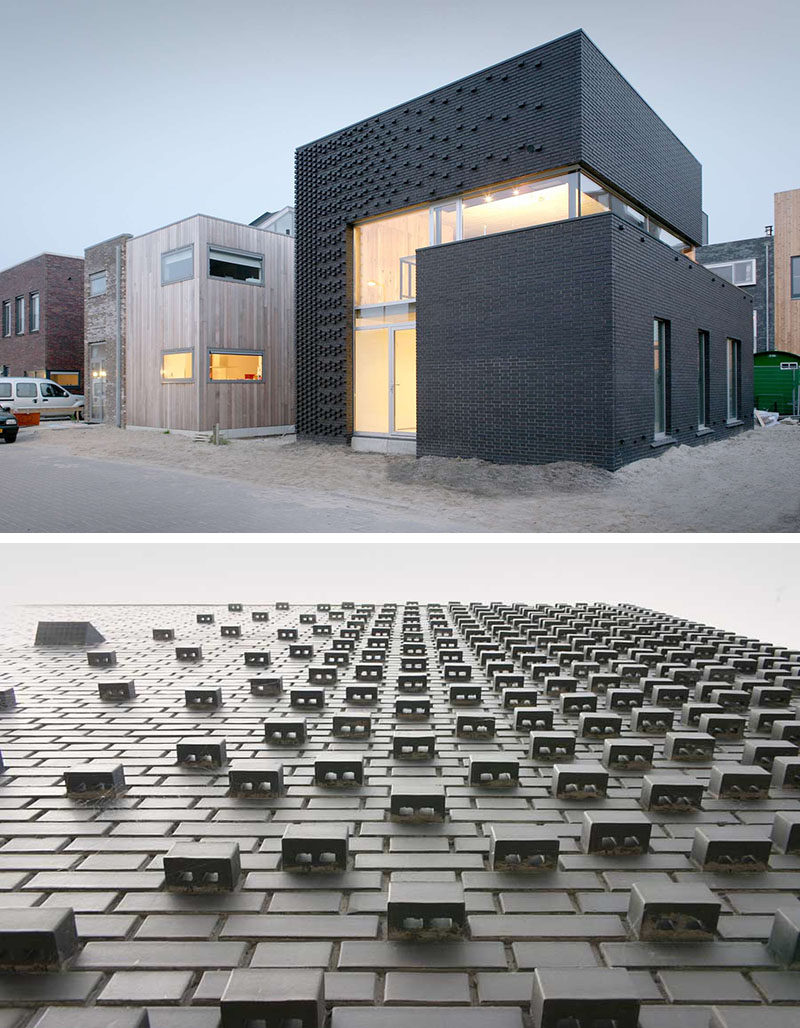 8. The bricks used to cover this modern home came from various torn down houses to give the bricks new life and create a more textured exterior on the house.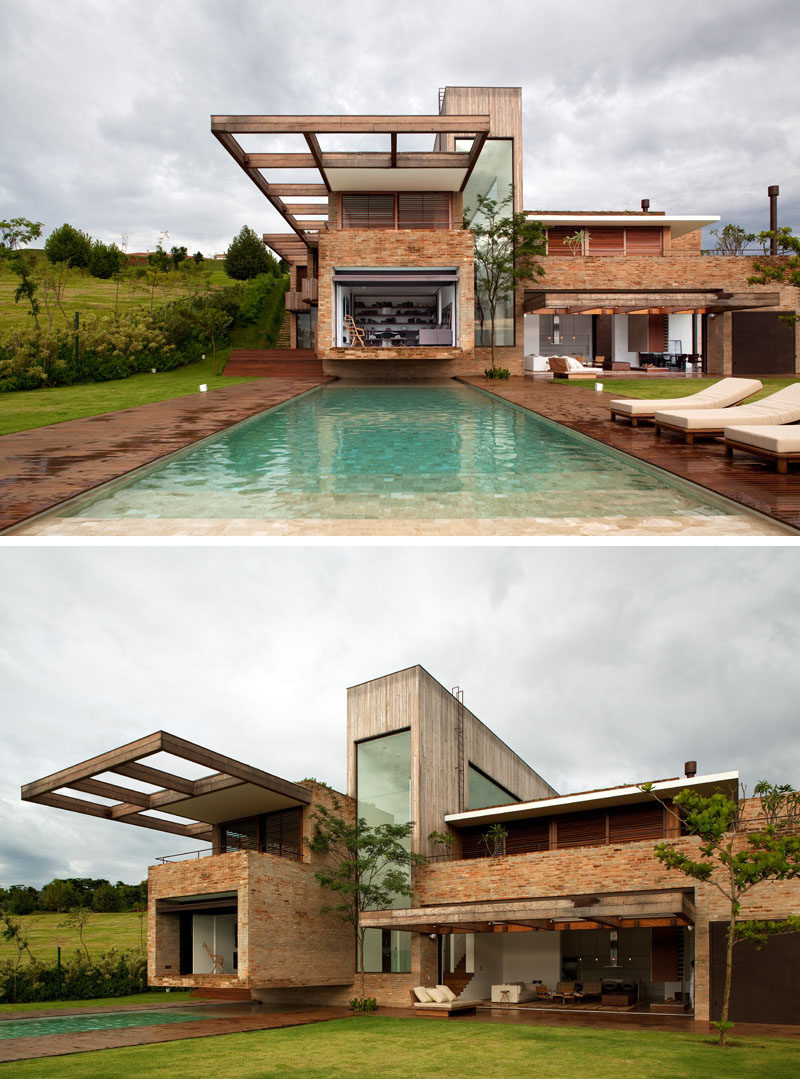 9. A unique arrangement of bricks on this house give it a unique texture and pattern that changes throughout the day depending on how the sun casts shadows on the protruding bricks.

10. The bricks used on the front exterior of this family home are were preserved and repaired during the redesign of this house that was originally built in the early 1930s.
11. The clay bricks and cedar paneling on the exterior of this family home were both sourced directly from the area.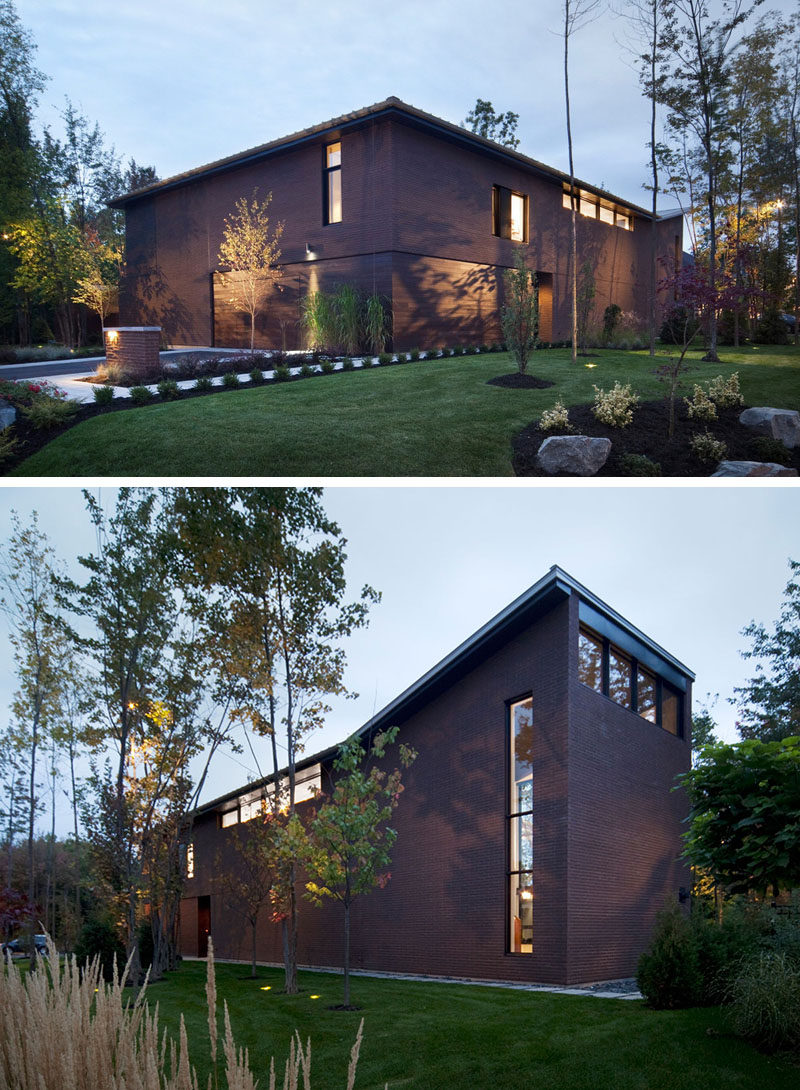 12. White bricks cover much of the exterior of this home and contrast the dark cedar siding and metal trim also included in the exterior design.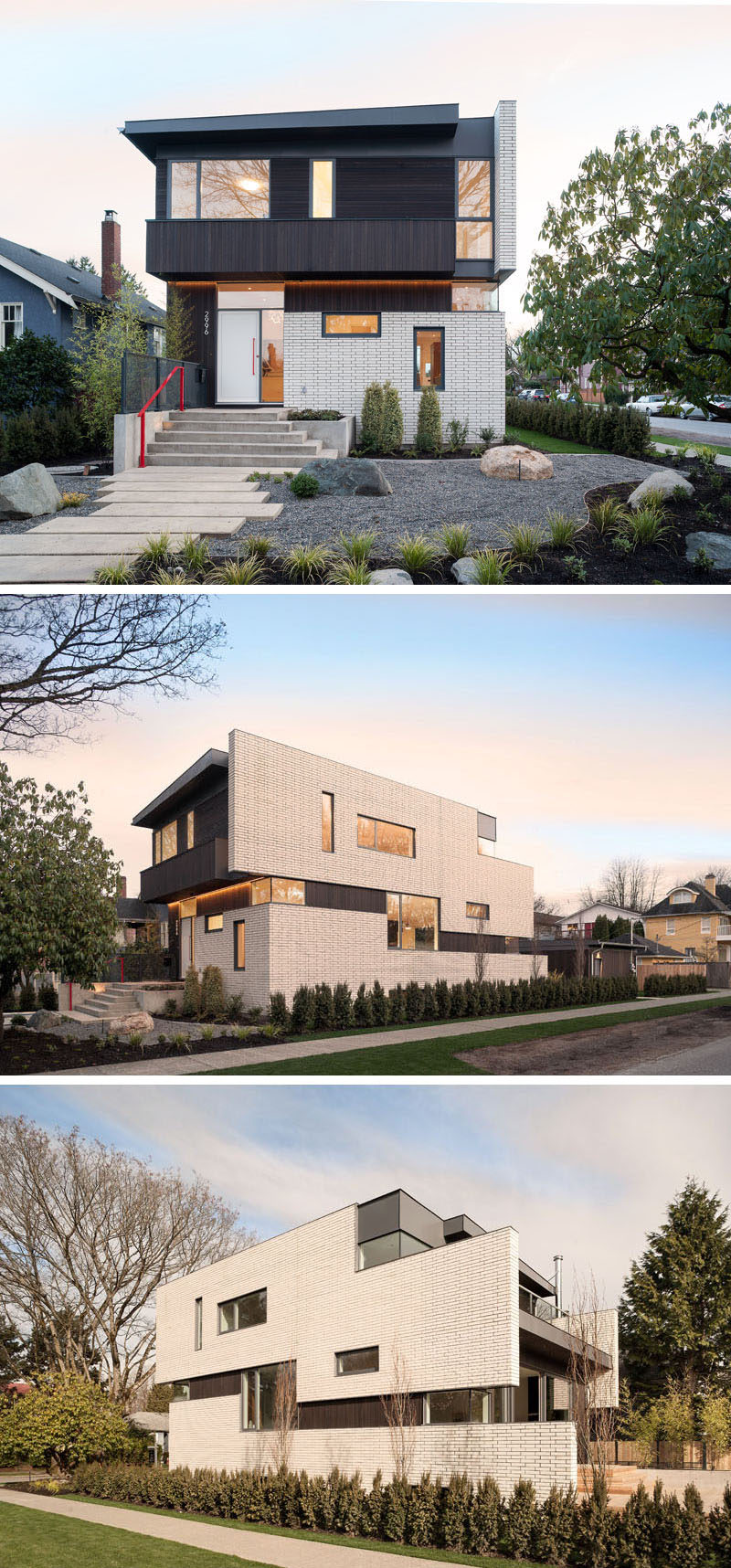 13. The bricks used on the exterior of this suburban home give it a timeless look that fits in with the other homes in the neighborhood and will help it age gracefully.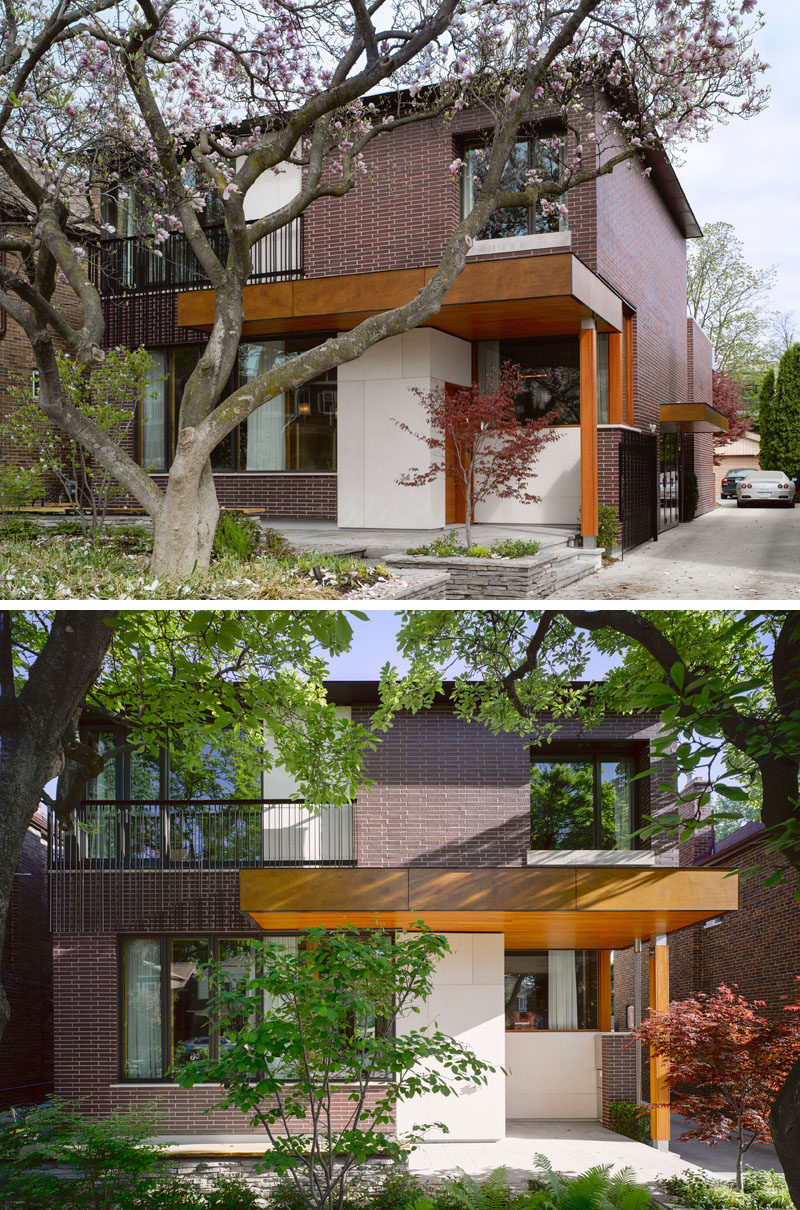 14. The bricks on this house have been arranged in a curved wave-like design to designate the private areas of the home. They also contrast the modern glass look of the more public areas on the first floor.