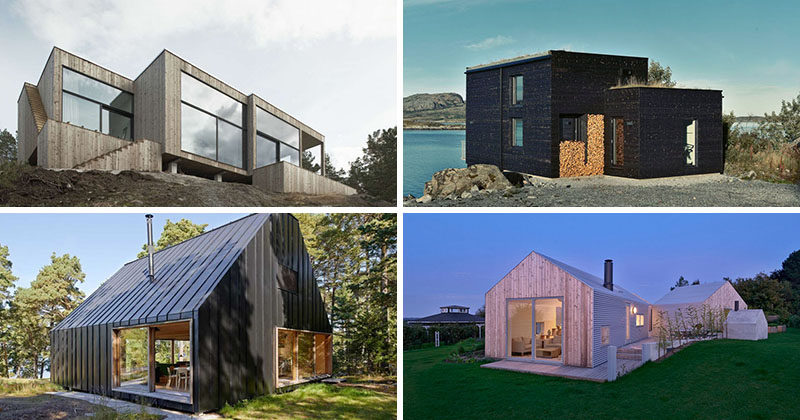 Scandinavian countries are known for their simple design. Neutral colors, natural materials, and elements of nature are all often found in bright Scandinavian interiors. The same things are usually also found on the exteriors of their homes.
To show you what we mean, here are 19 Scandinavian homes that are simple, stylish, and exemplify the essential elements of Scandinavian design.
---
SWEDEN
1. This Swedish home is covered in light wood to protect it from the elements and features huge windows to let in as much natural light as possible.
---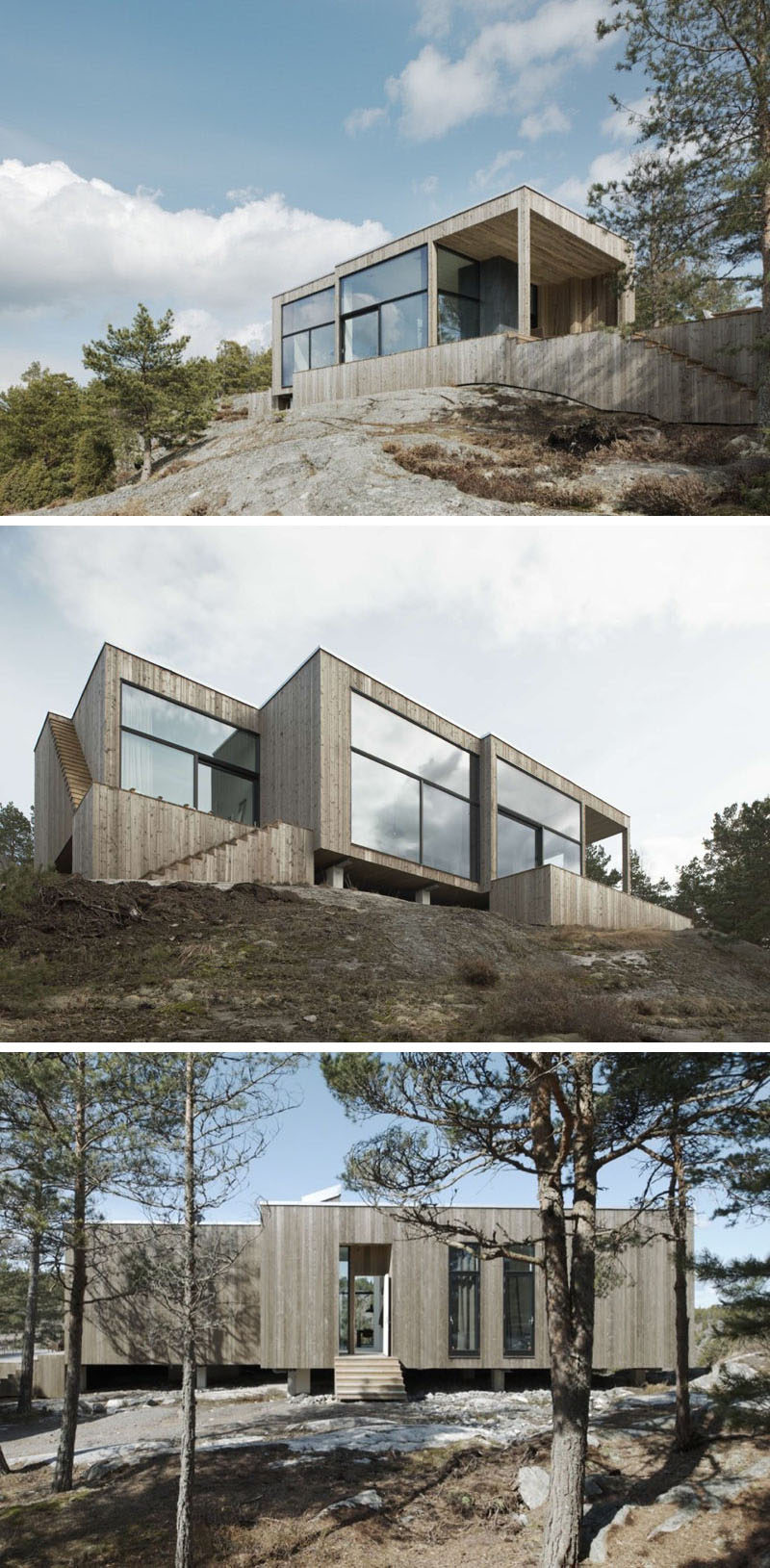 ---
2. The black siding seamlessly connects with the black roof to create a striking look against the green forest surrounding it.
---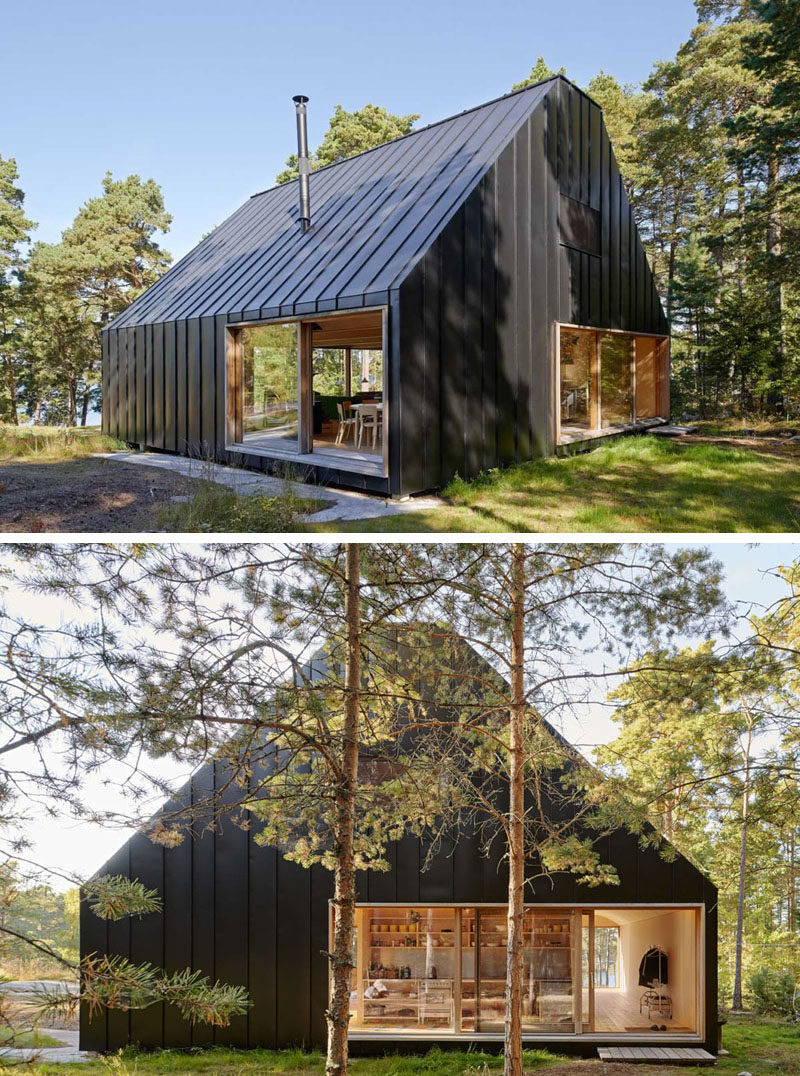 ---
3. Light colored bricks cover the exterior of this single story home to work with the light wood on the garage and front doors.
---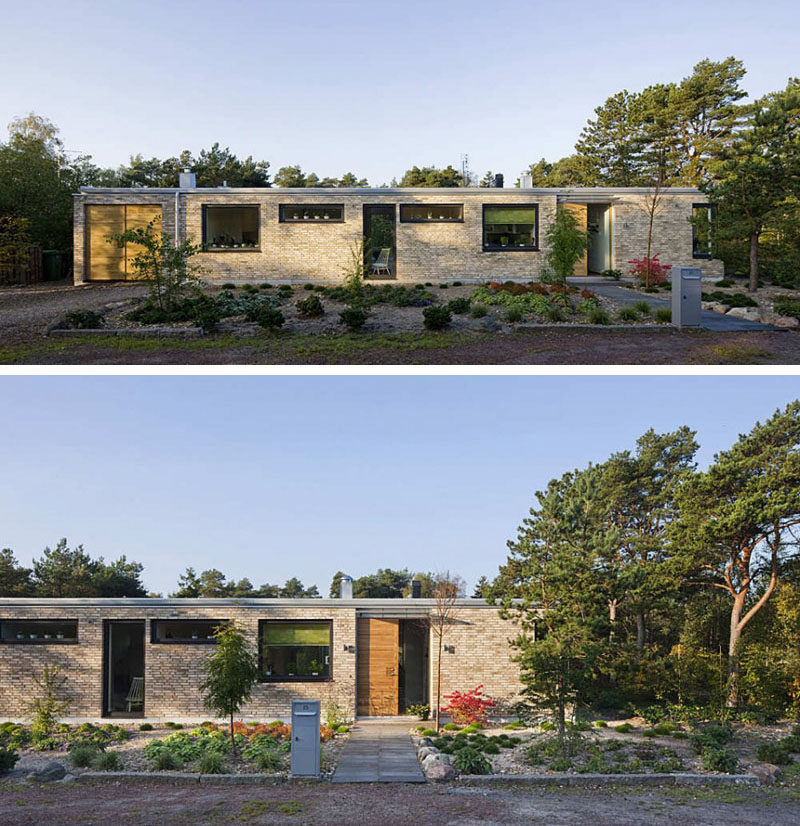 ---
4. Large glass windows make up the front of this summer house to take advantage of the seaside views.
---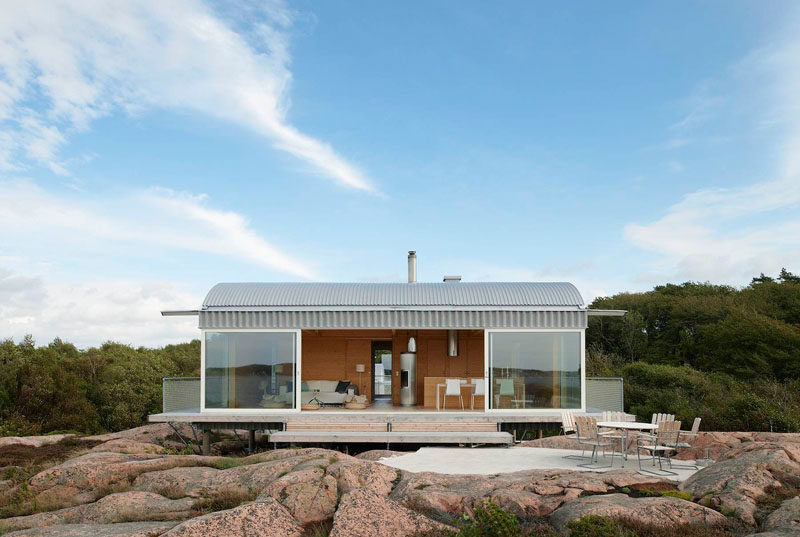 ---
5. The dark wood siding covering this secluded home helps it blend into the forest surrounding it and gives it a more natural feel.
---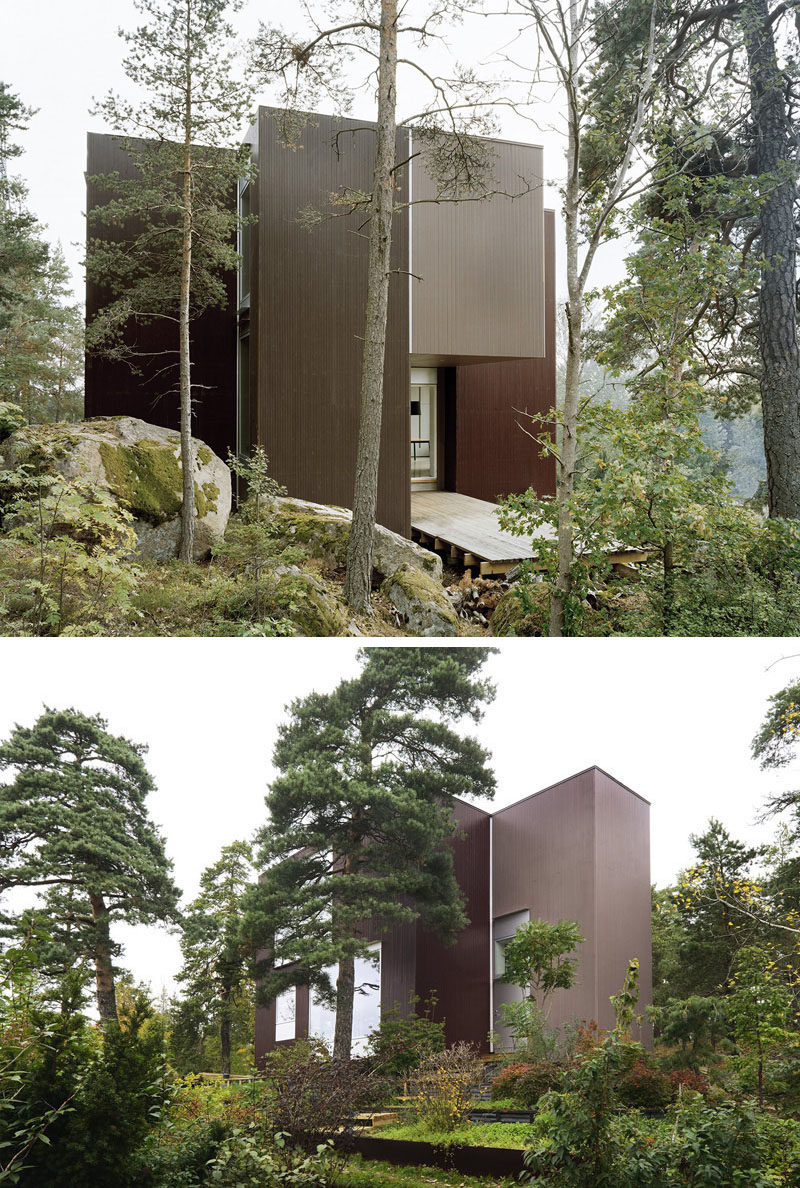 ---
6. Blackened wood window coverings contrast the concrete exterior of this single story holiday home and create a look similar to that of a modern barn.
---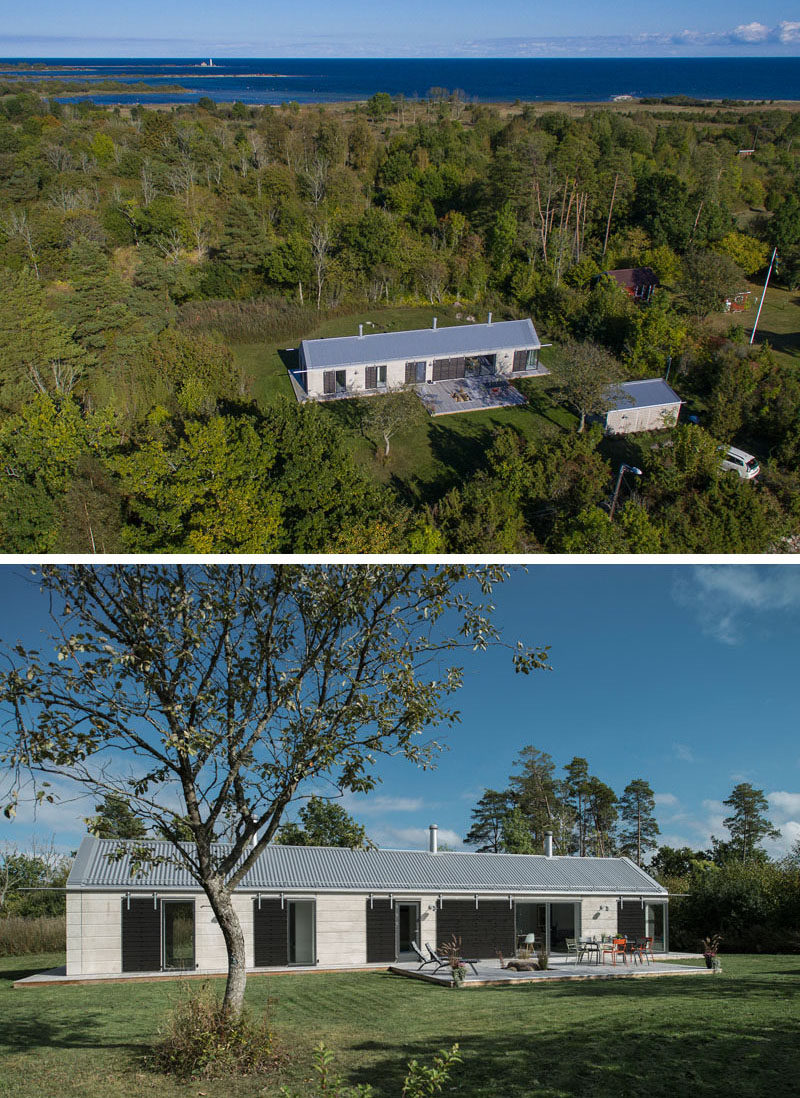 ---
7. This multilevel extension is covered in various types of wood siding for a natural look that's both modern and cozy.
---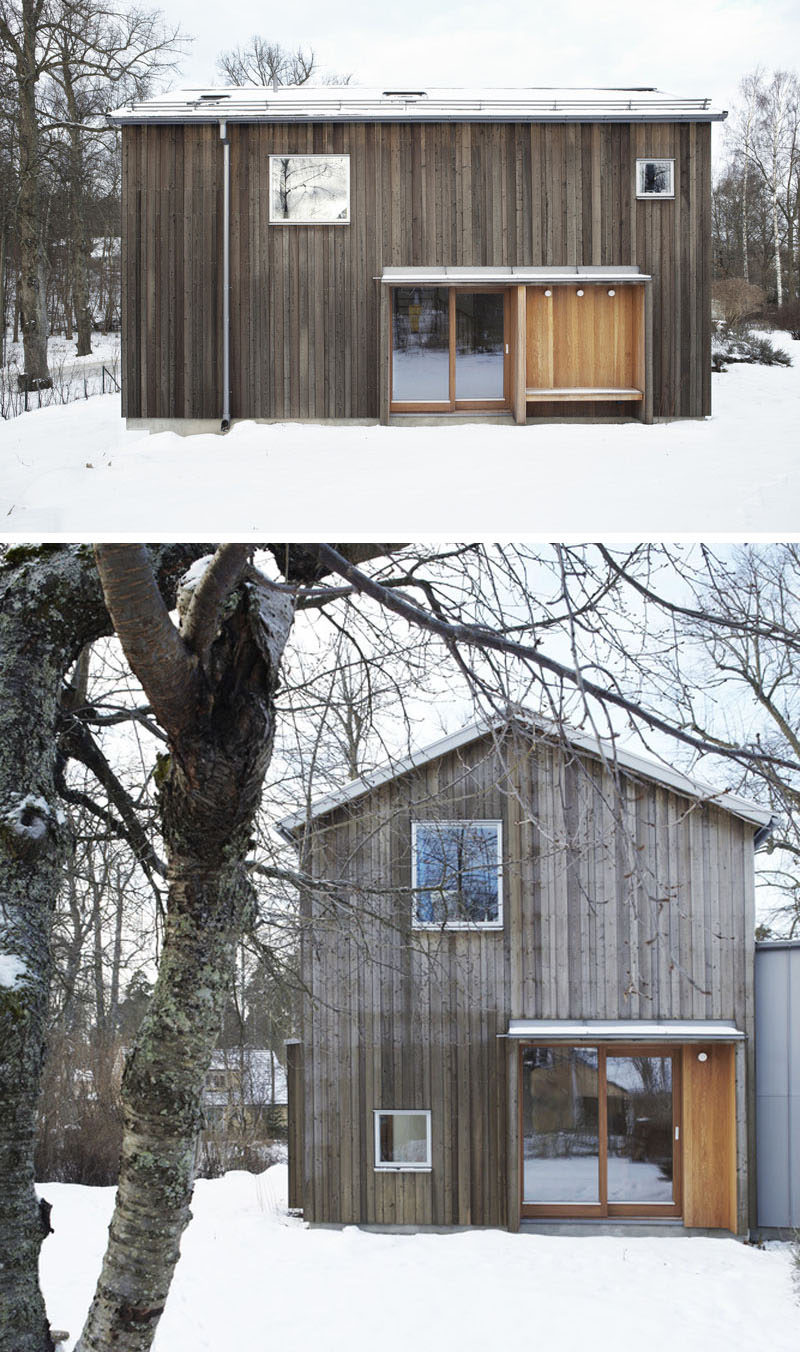 ---
8. The black metal siding that covers the exterior of this Swedish home makes the house stand out against the snow that covers the ground in the winter, and pop out from the greenery around it in the summer.
---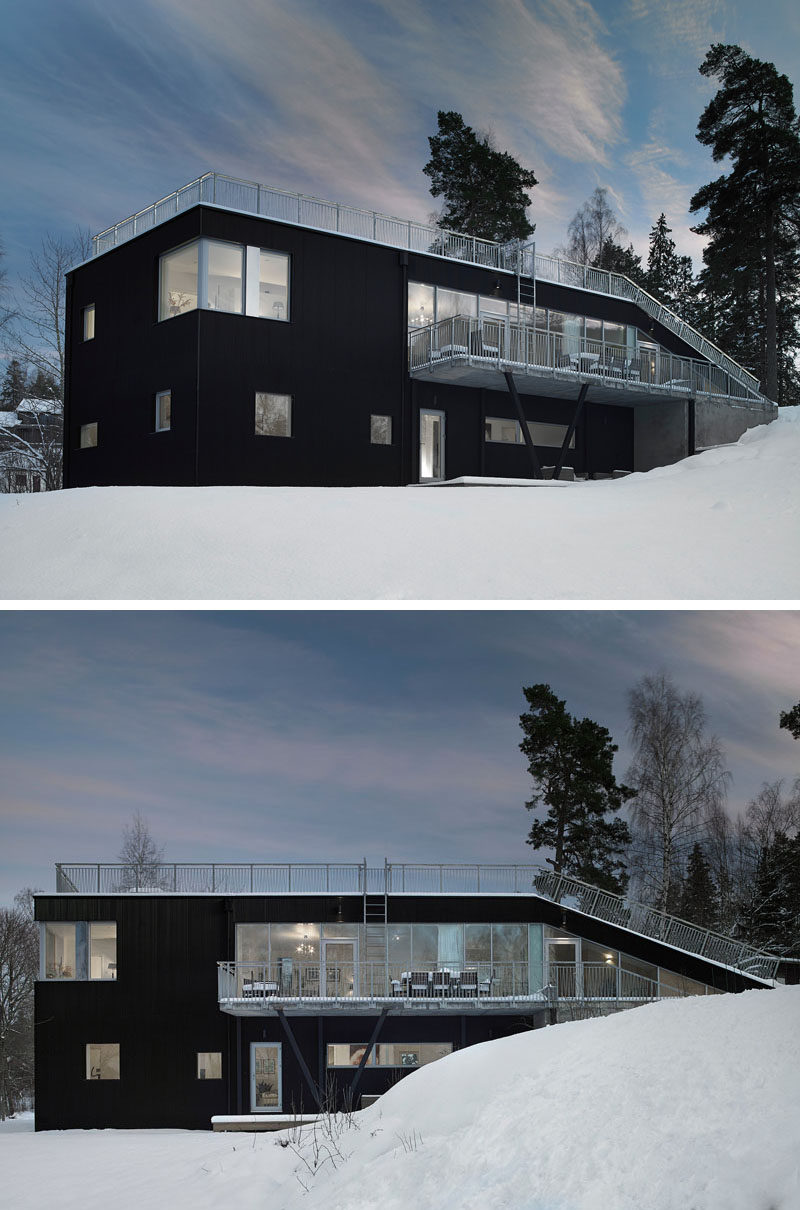 ---
9. The all black exterior of this simple home gives it a modern look and helps it stand out from its surroundings.
---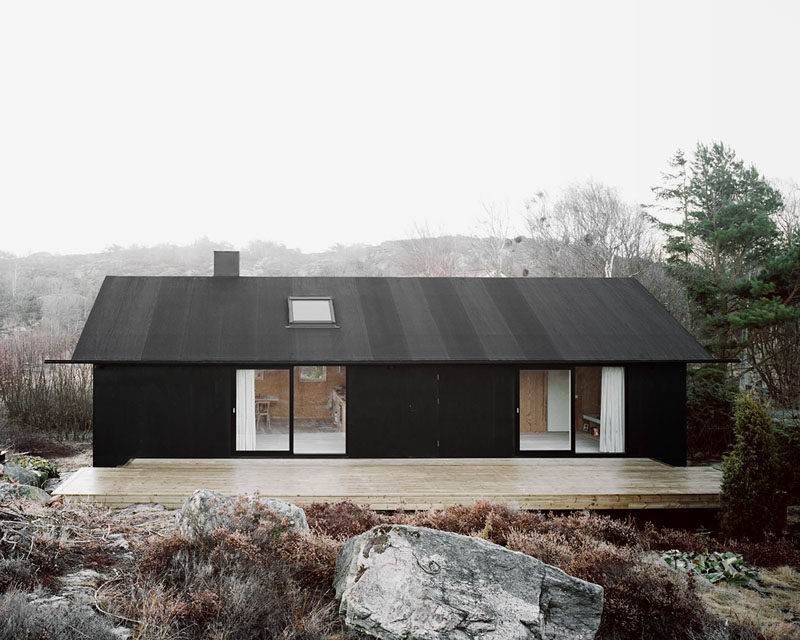 ---
NORWAY
10. This simple waterfront house is covered in blackened wood and features green roofs to help it minimize its environmental impact.
---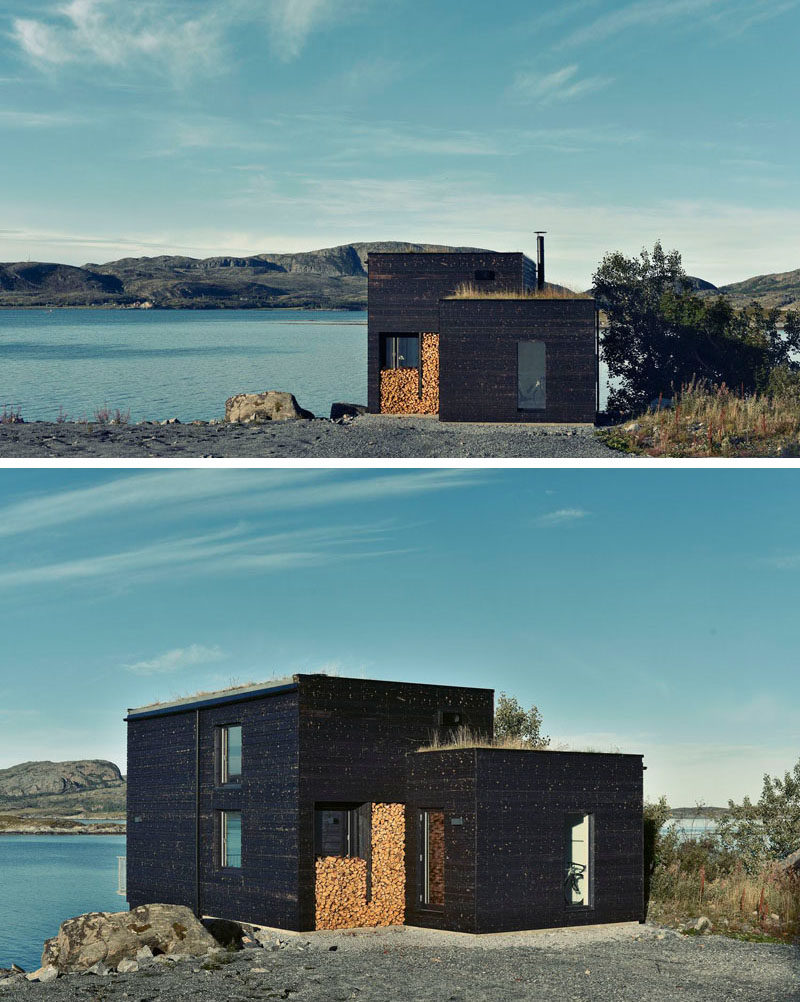 ---
11. Light wood siding and large floor to ceiling windows keep both the exterior and interior of this holiday home bright and welcoming while also allowing it to blend into the natural surroundings.
---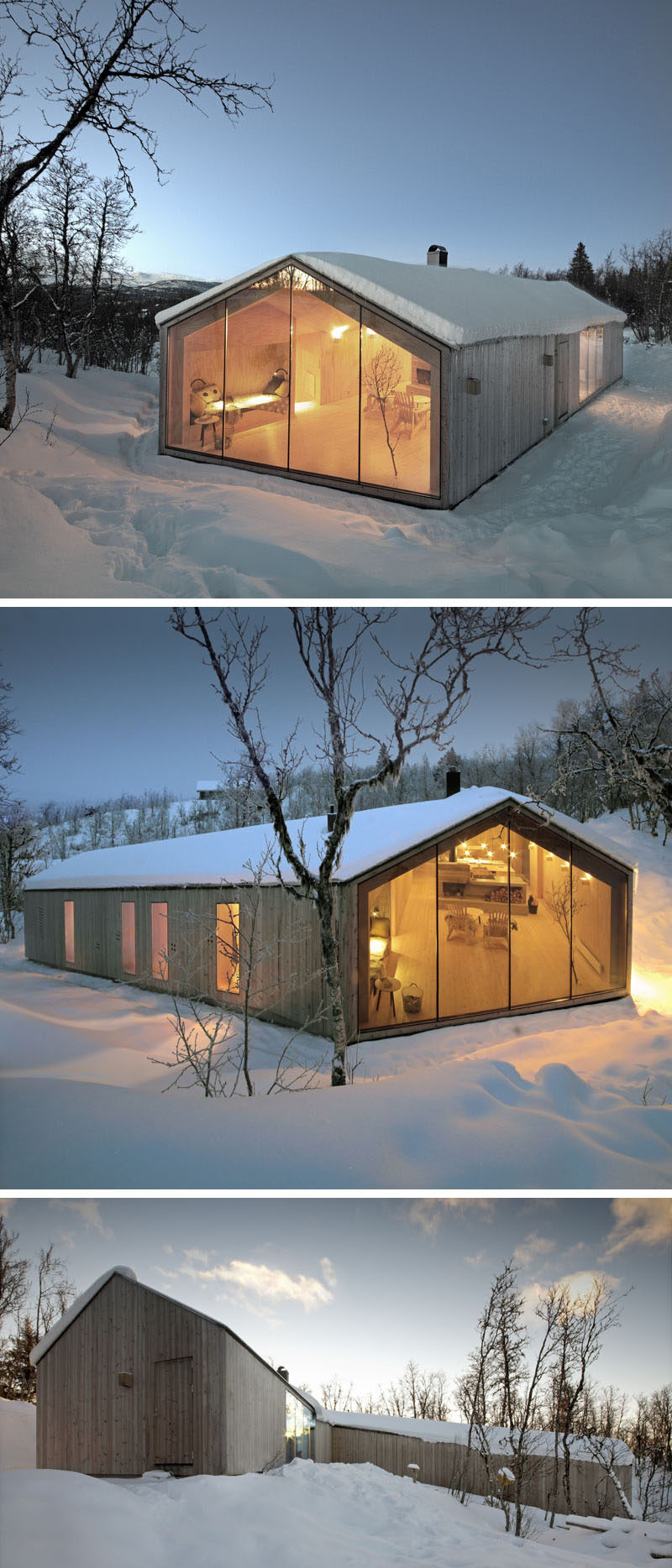 ---
12. Multiple wood clad structures feature black framed windows that look out at different angles to create a unique design, a dramatic contrast, and offer a variety of views.
---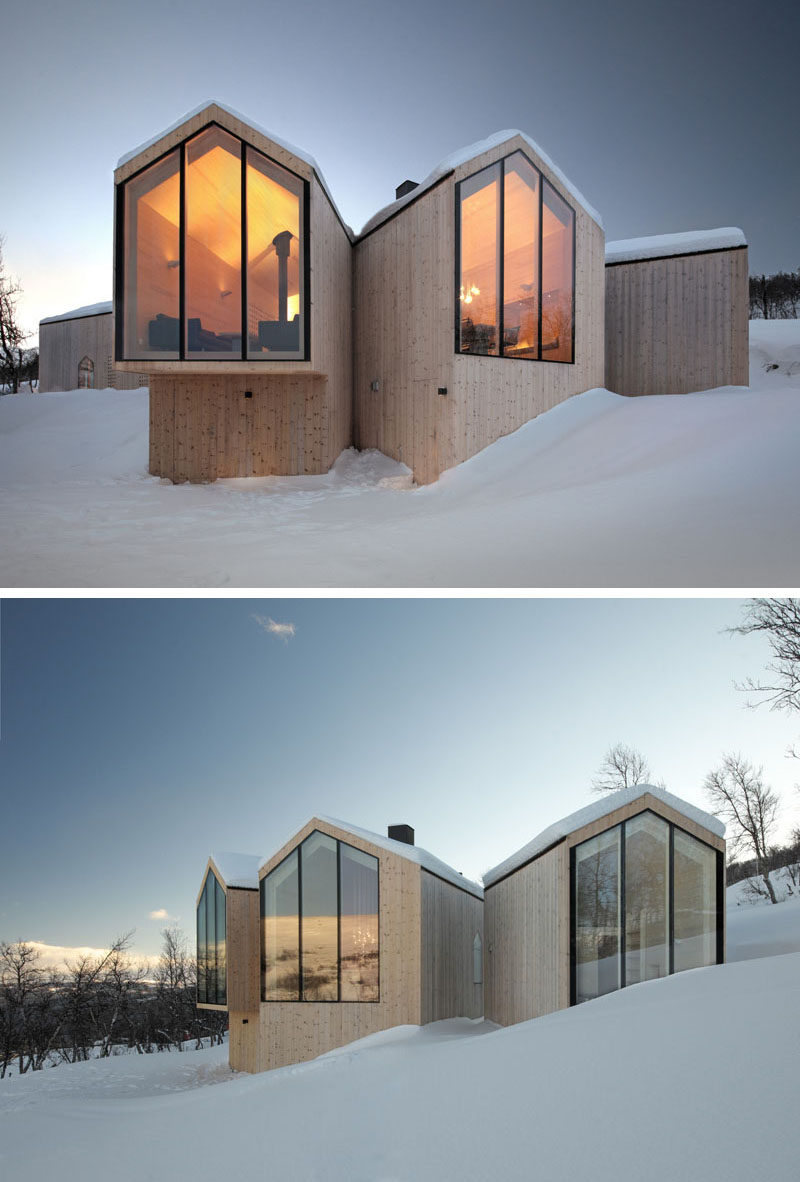 Reiulf Ramstad Arkitekter designed this mountain lodge in Havsdalen, Norway. Photography by Søren Harder Nielsen and RRA.
---
13. Weathered wood siding covers the home, the fences, and the garage to create a cohesive looking exterior that's modern, warm, and inviting.
---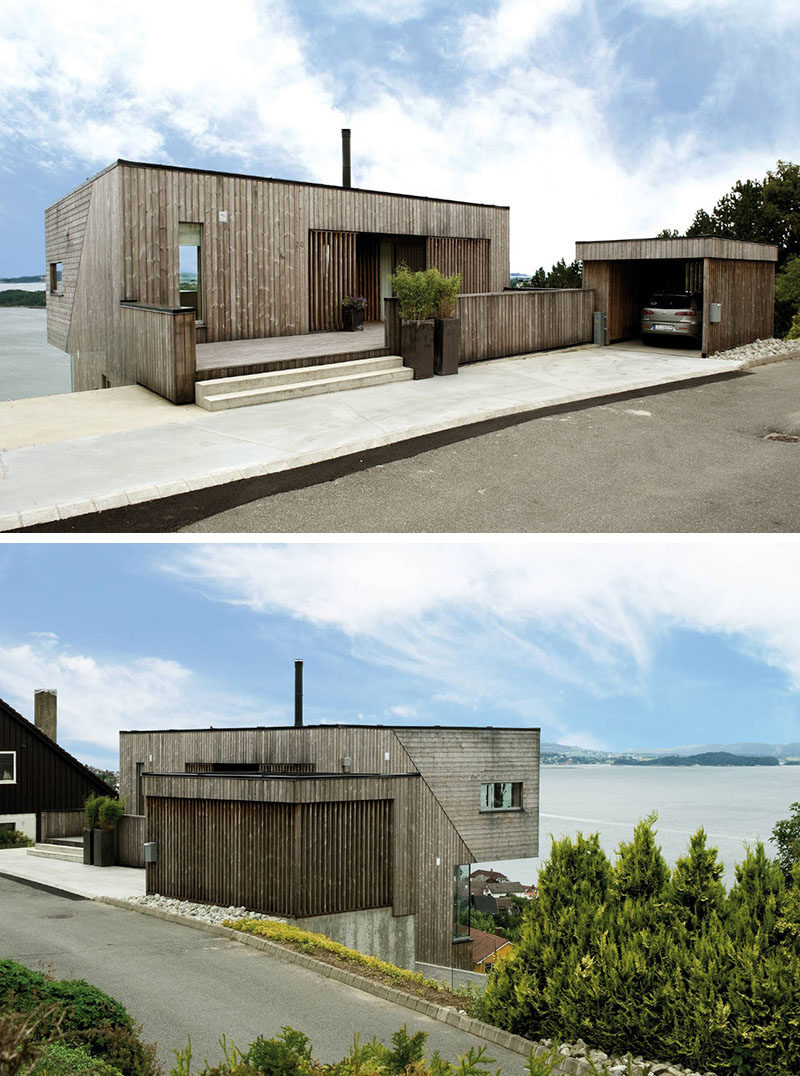 Element Arkitekter AS designed this house in Stavanger, Norway. Photography by Element Arkitekter AS.
http://www.element.no/
---
14. The wood siding on this secluded island home blends right into the rocks and vegetation to keep the house private and unobtrusive.
---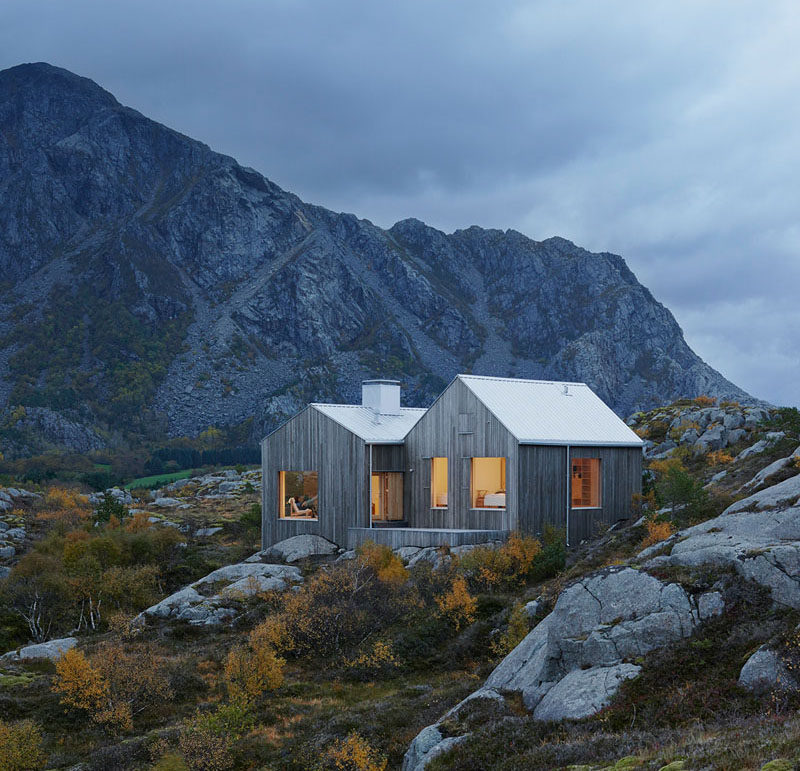 ---
DENMARK
15. The five separate buildings that make up this home all feature both light wood and metal siding as well as metal roofs that allow the home to look unified despite its divided layout.
---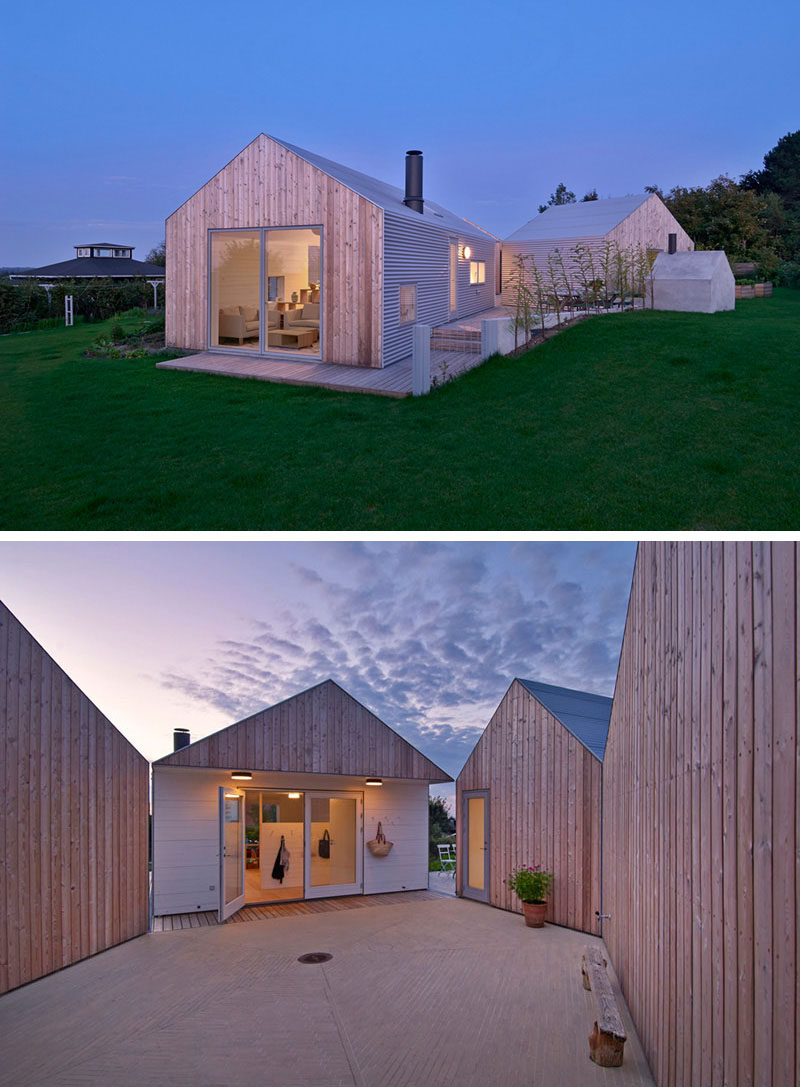 ---
16. Large windows, wood details, and black metal all make up the exterior of this home to create a modern contemporary look that stands out against the forest behind it.
---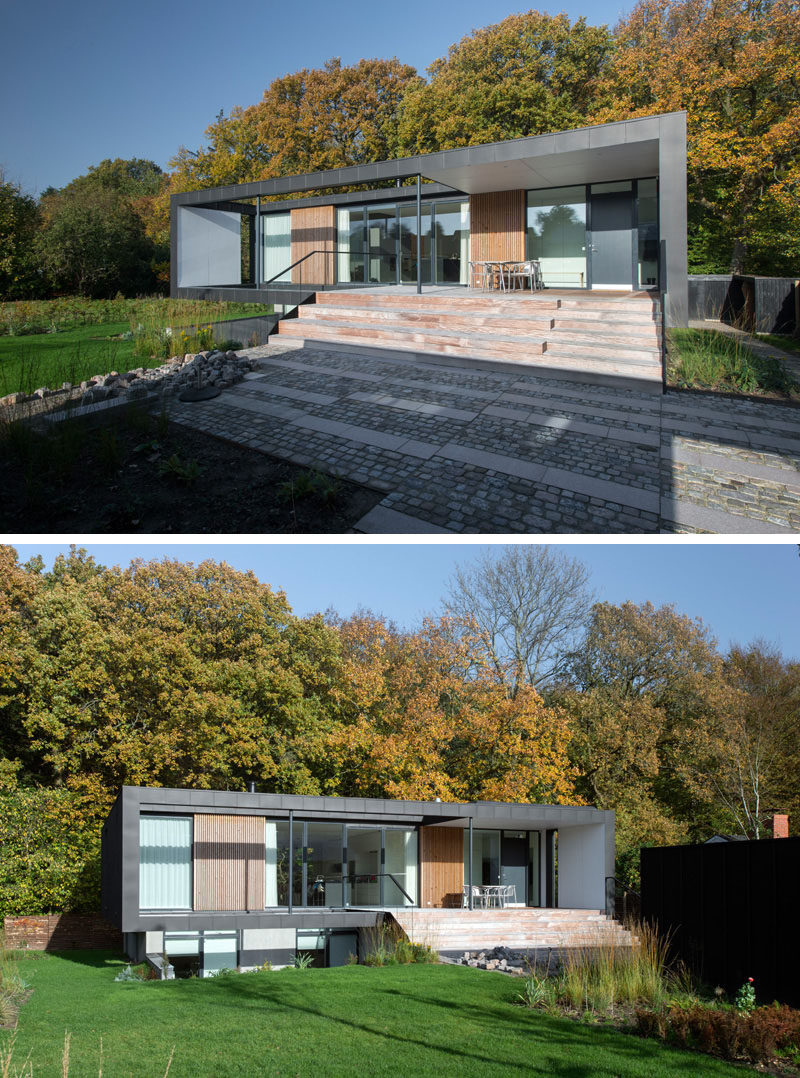 C.F. Møller designed this contemporary home on the edge of a forest in Aarhus, Denmark. Photography by Julian Weyer.
---
17. This black house has white cut outs on its exterior to create a unique exterior design and make for a more dynamic interior layout.
---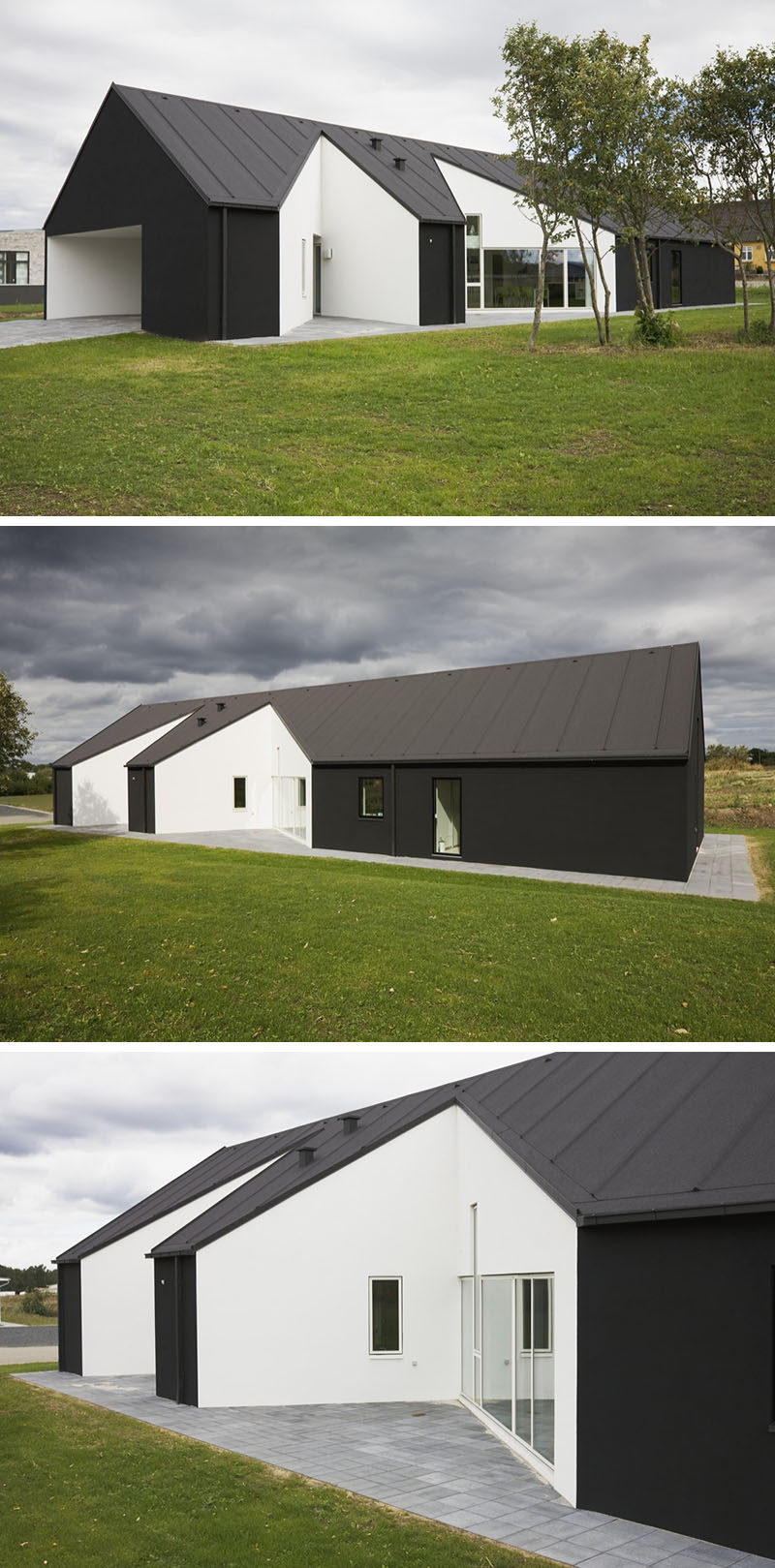 CEBRA designed this home in Denmark. Photography by Kaj Lergaard.
---
18. Light stone bricks, a green roof, and large windows give this waterfront home a simple yet timeless exterior.
---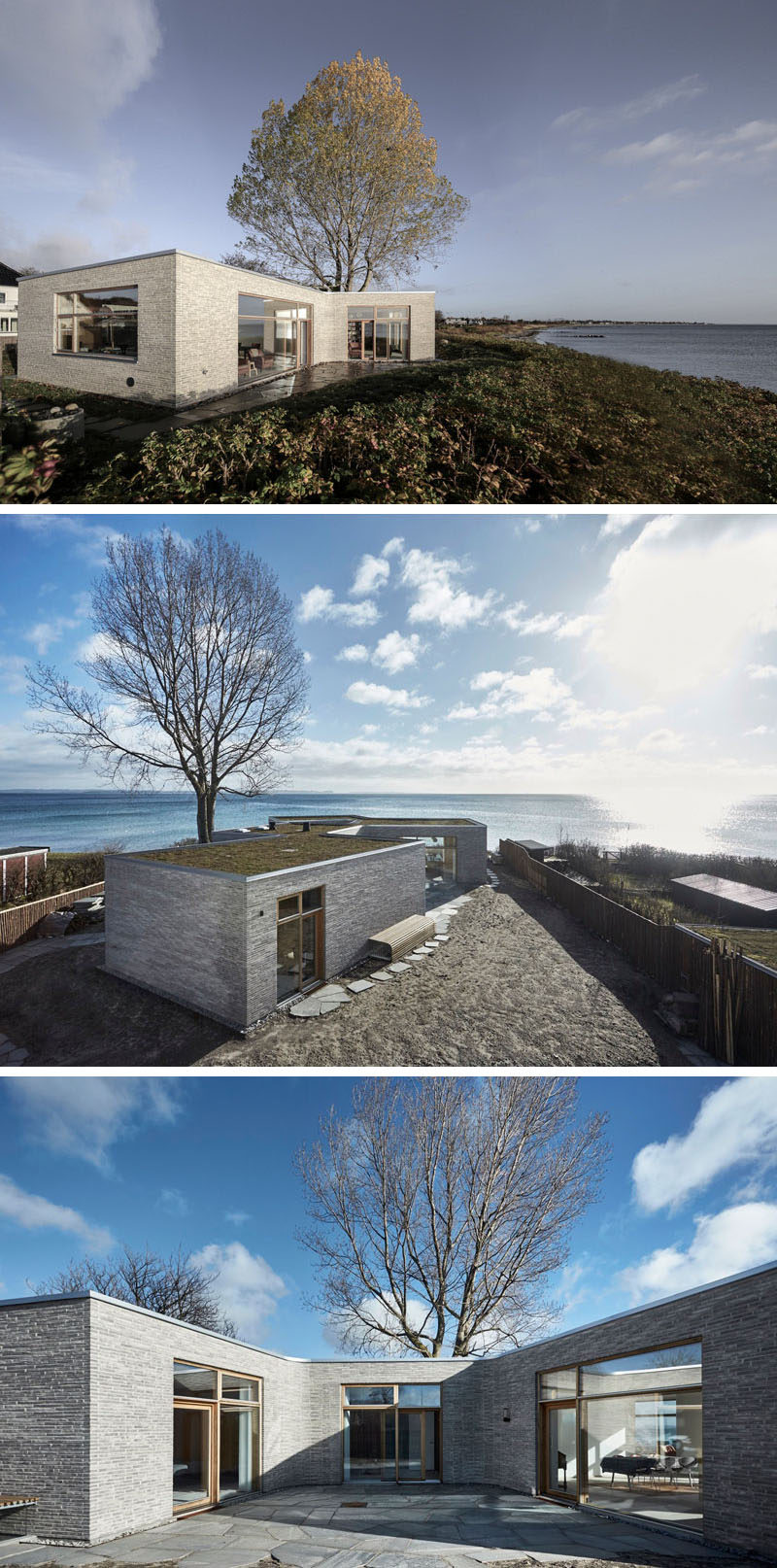 ADEPT designed this house in Risskov, Denmark. Photography by ADEPT and Jakob Lerche.
---
19. Wood, bricks, and white siding have all been used on the exterior of this home to create a design that's clean, simple, functional and stylish.
---