5 Things That Are HOT On Pinterest This Week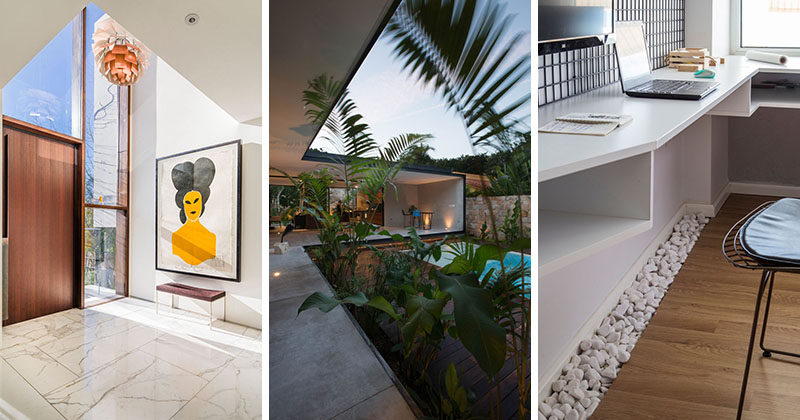 Hey contemporist friends! Here's a look at what's getting a lot of attention on our Pinterest boards this week, so you can see what's trending.
By the way, you can follow contemporist on Pinterest – here.
1. Under this desk, a touch of nature has been brought in with the use of white rocks, perfect for giving your feet something to play with when you are working at home.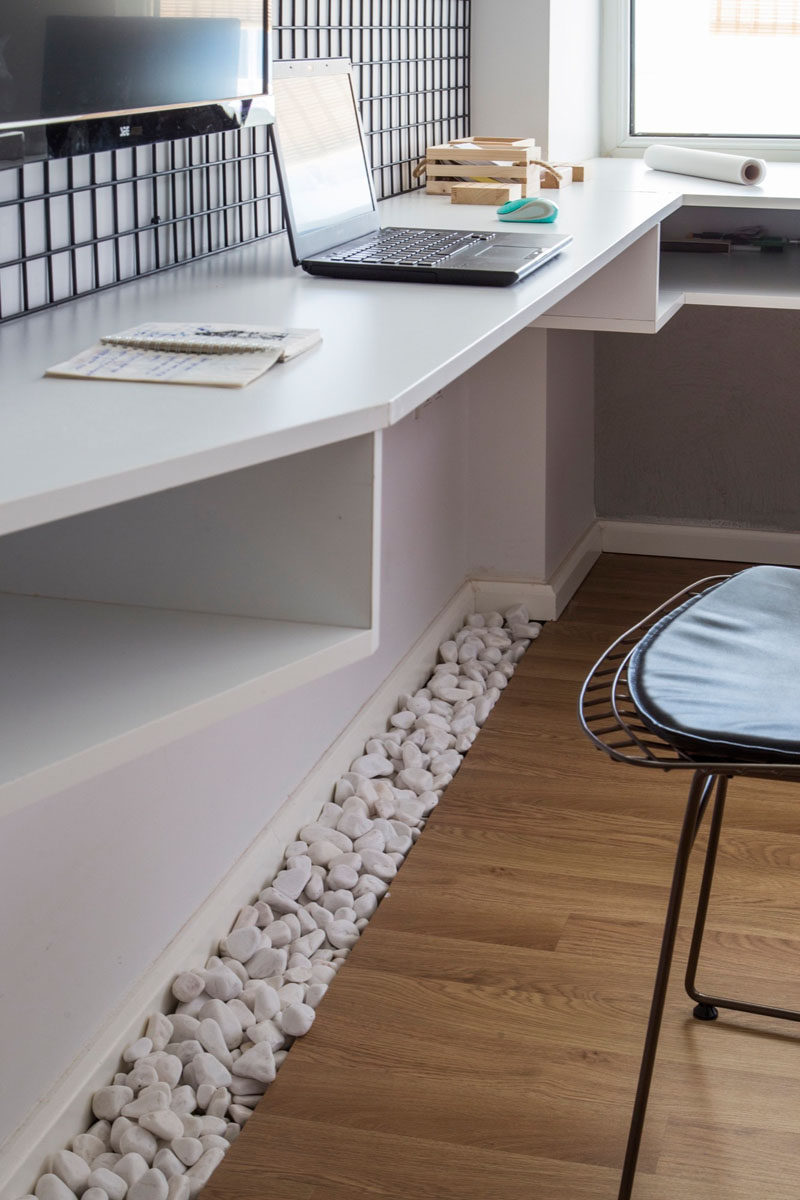 ---
2. A small swimming pool in this courtyard is surrounded by a wood deck, and plants tie the space in with the natural feeling found throughout this home.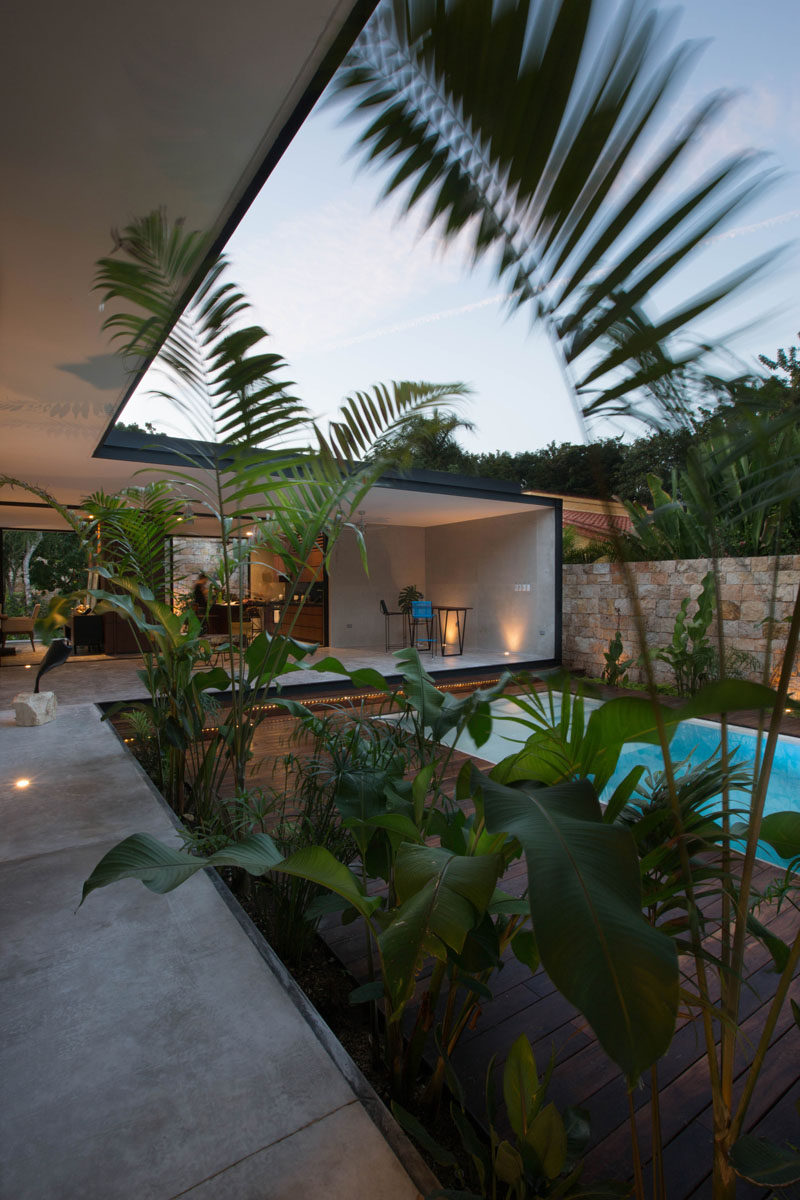 ---
3. Dark bricks on the exterior of this house and their unique arrangement keep this building smooth in some places and textured in others.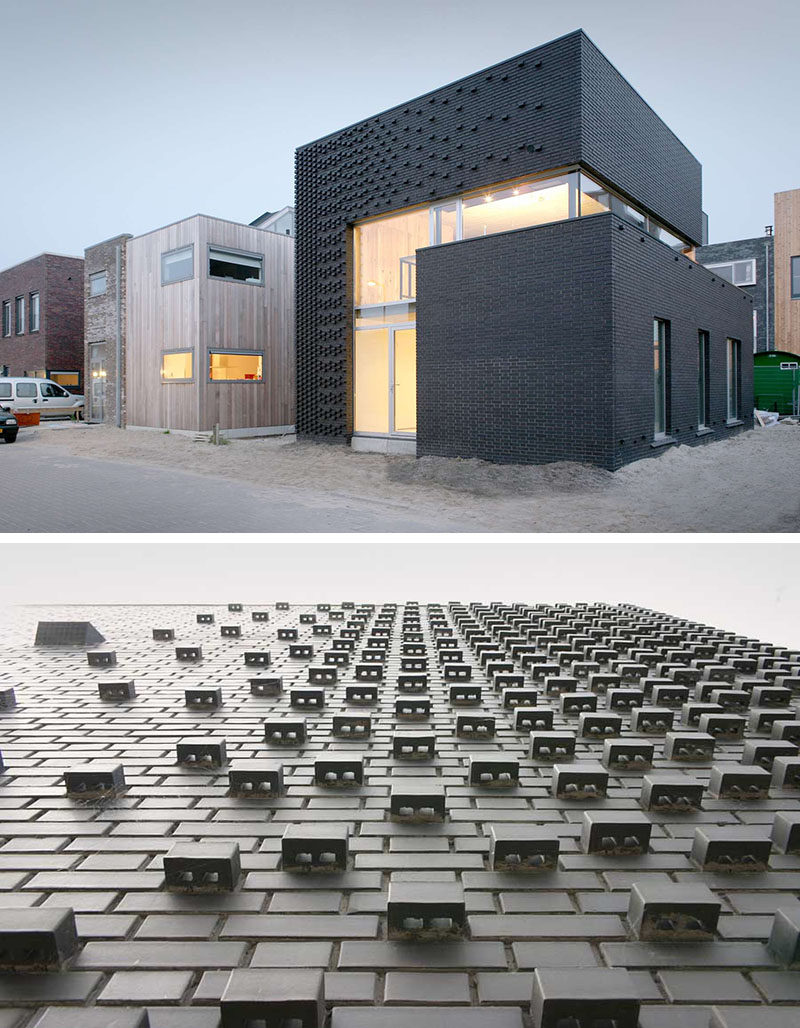 See more photos of this modern brick houses, here. Designed by Marc Koehler.
---
4. On the upper level of this home, there's the living, dining and kitchen area. A large kitchen island with plenty of storage divides the space. On the right, a wood burning stove sits on a suspended steel shelf.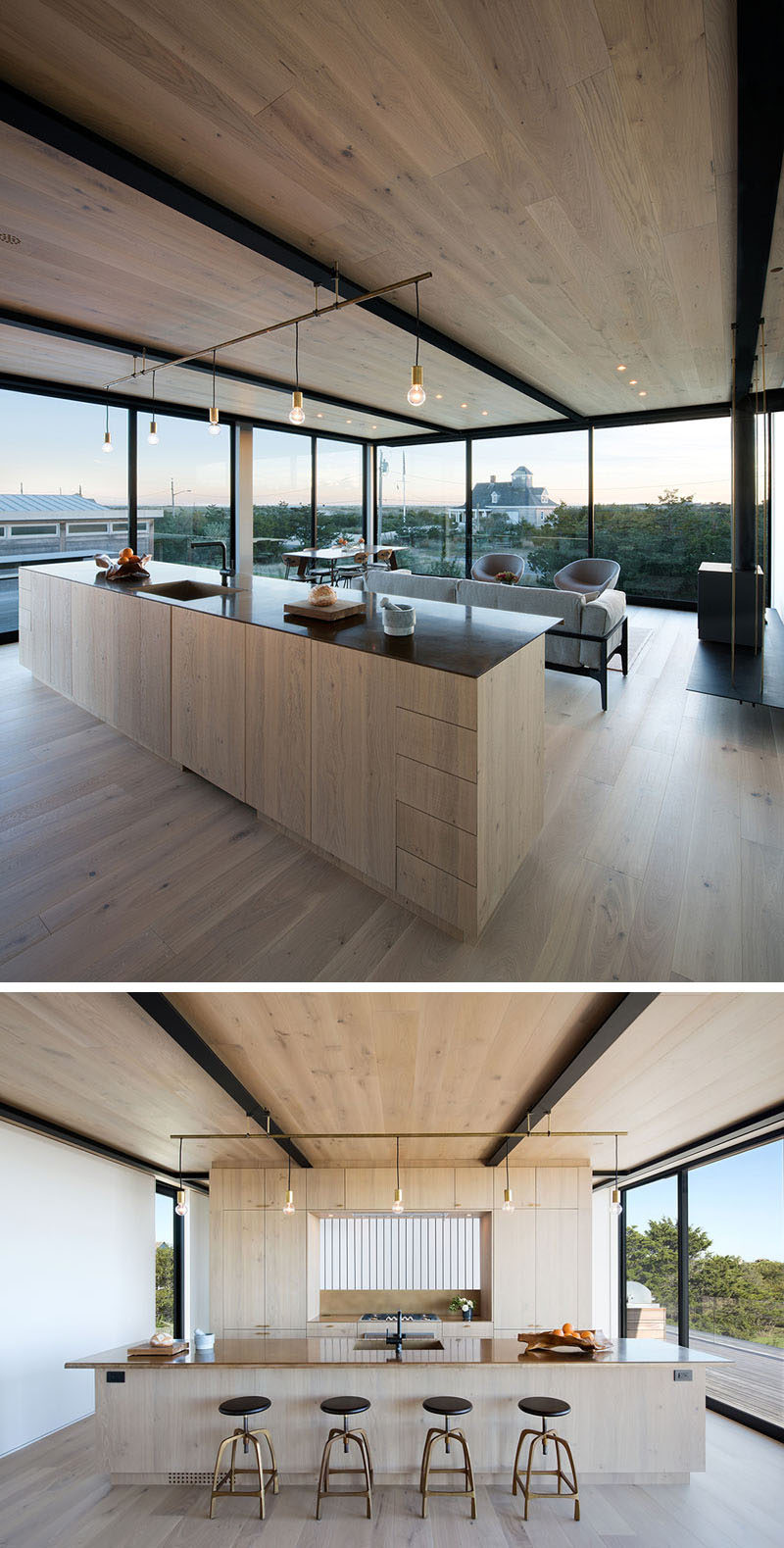 ---
5. Stone steps, a water feature and a wooden door with large wood-framed windows welcomes you to this home, and inside white walls and colorful artwork fill the foyer.

---
Don't forget, you can follow contemporist on Pinterest, here.