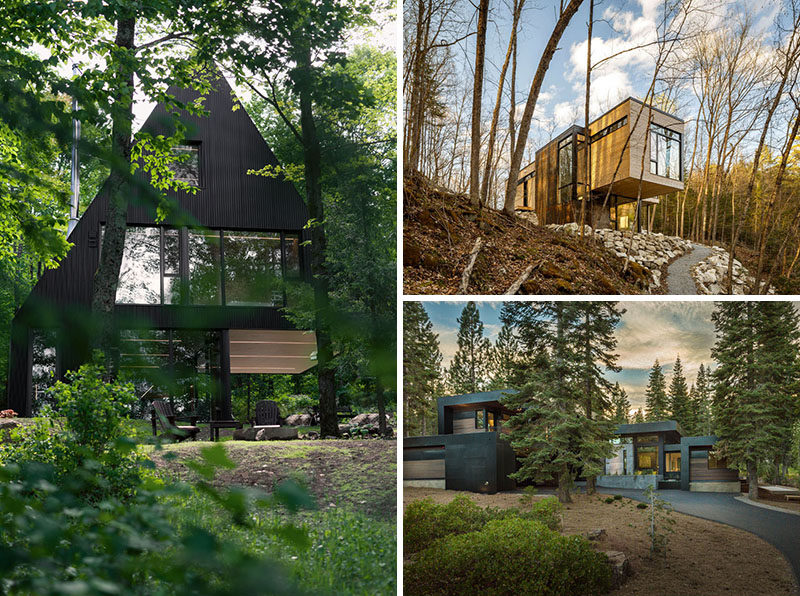 Living in the forest has a wide number of benefits. You get the freshest air possible, you're surrounded by natural beauty, and you get to escape the hustle and bustle of city or even suburban living. Living in the forest doesn't necessarily mean you have to live in a rickety old cabin, though. To prove it, here are 18 examples of modern houses that are right at home in the forest.
1. This home tucked into the forest is surrounded by trees on all sides, creating a beautiful scene no matter the season.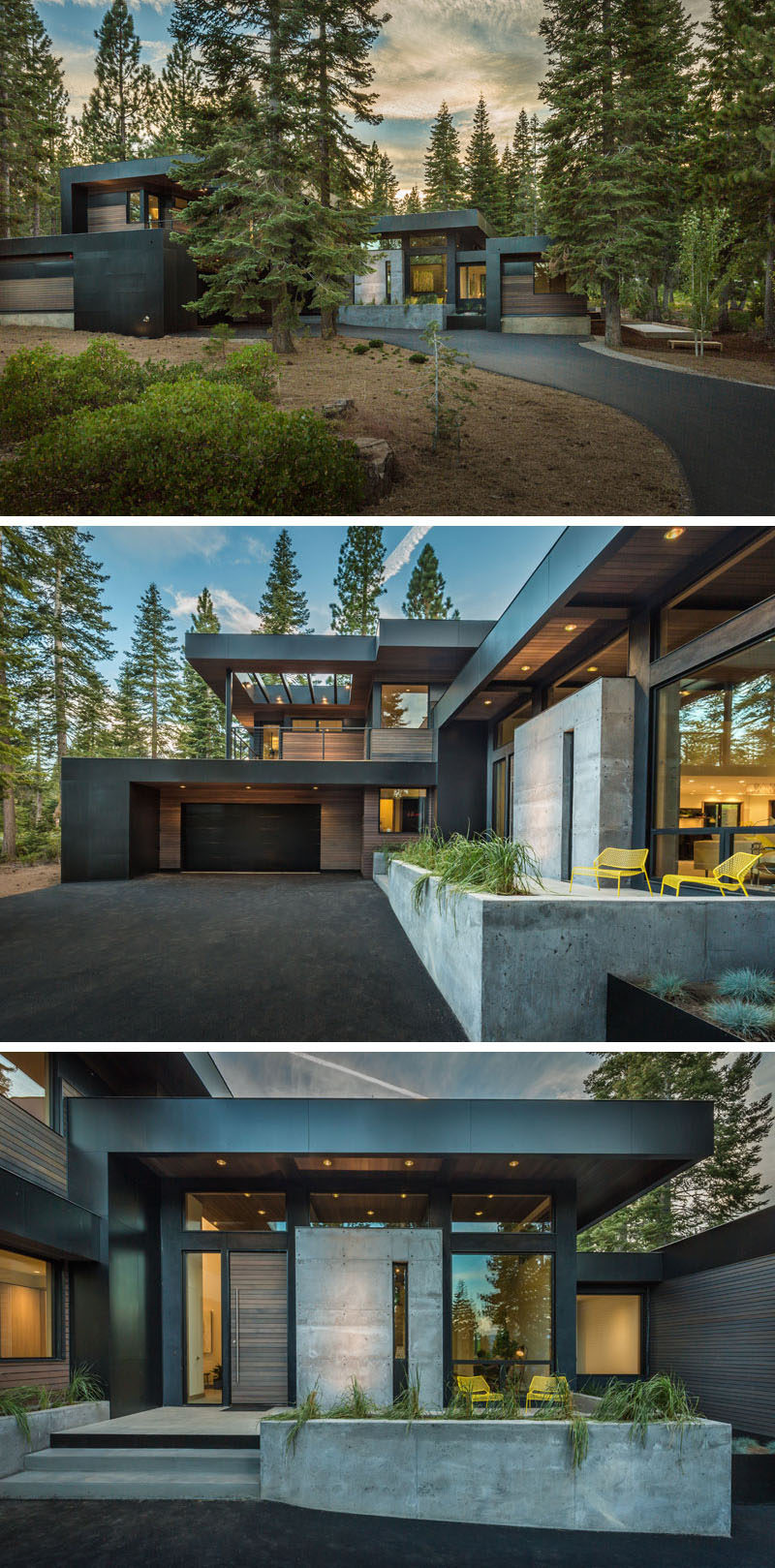 2. Tall skinny trees surround this contemporary forest home in North Carolina.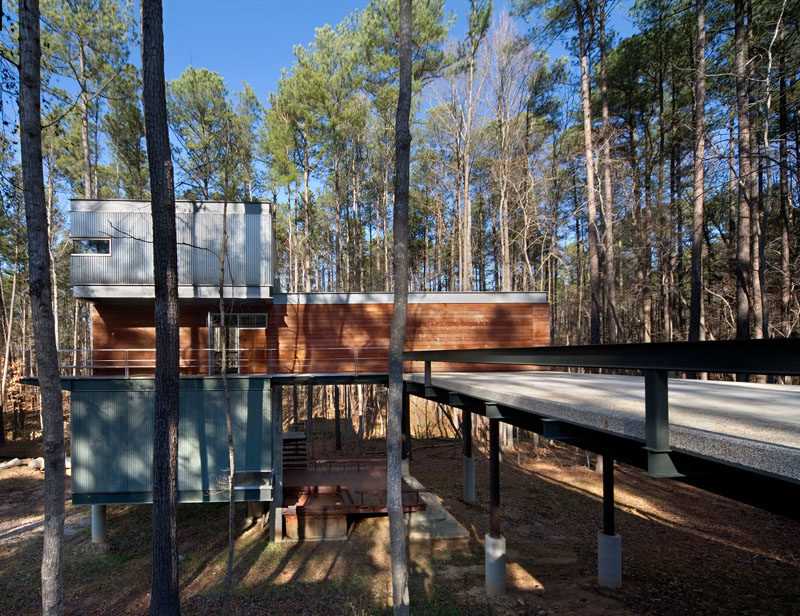 Architect Michael Rantilla, a Senior Associate with the Freelon Group, designed this forest house for himself in North Carolina.
3. This family house might be surrounded by the hillside forest but it also has beautiful views of the city below.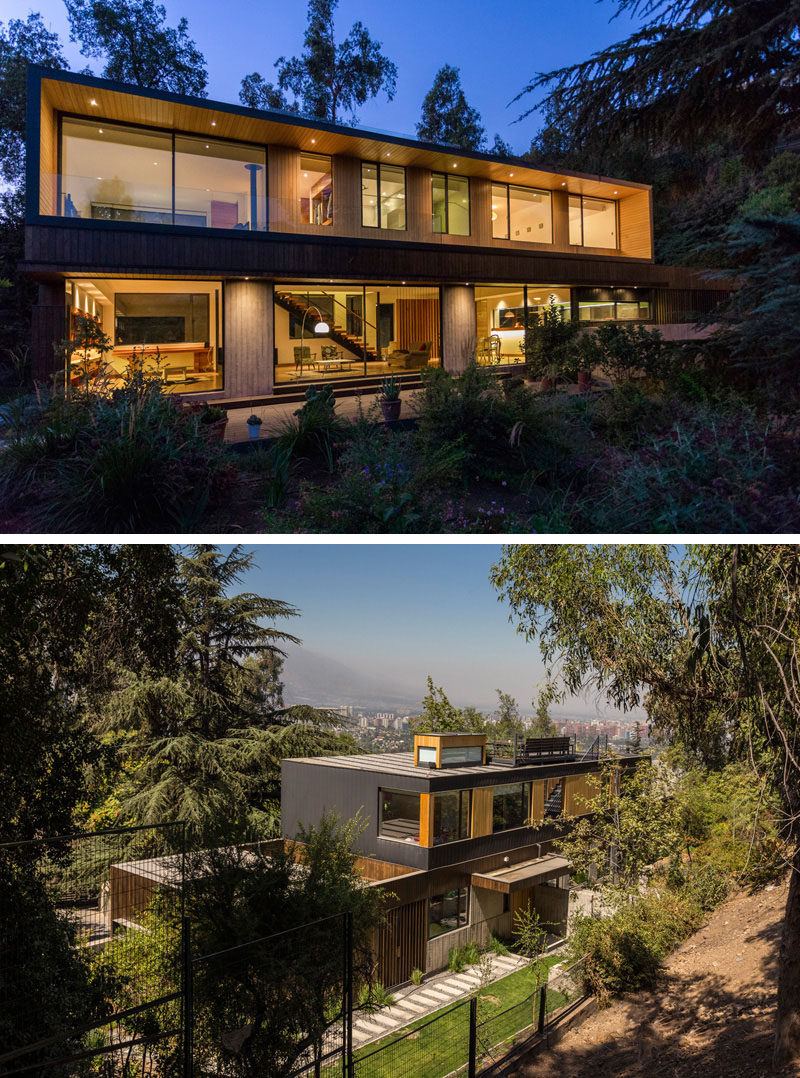 4. Large trees surround this home with a green roof located deep within the forest.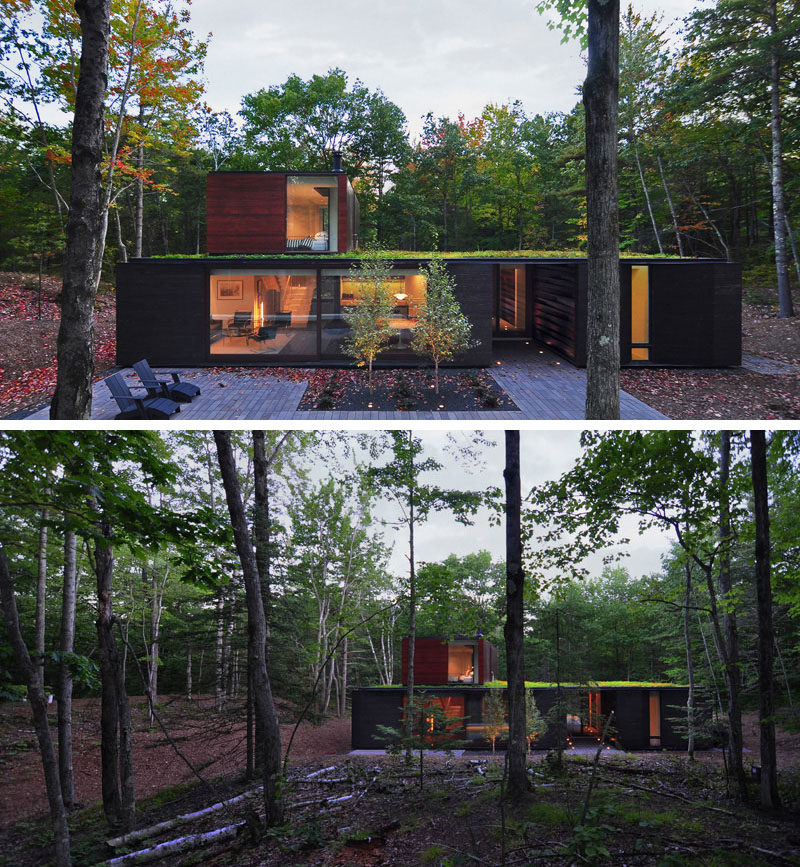 5. Light colored wood covers the exterior of this house surrounded by forest, helping it fit right in among the rest of the wood in the forest.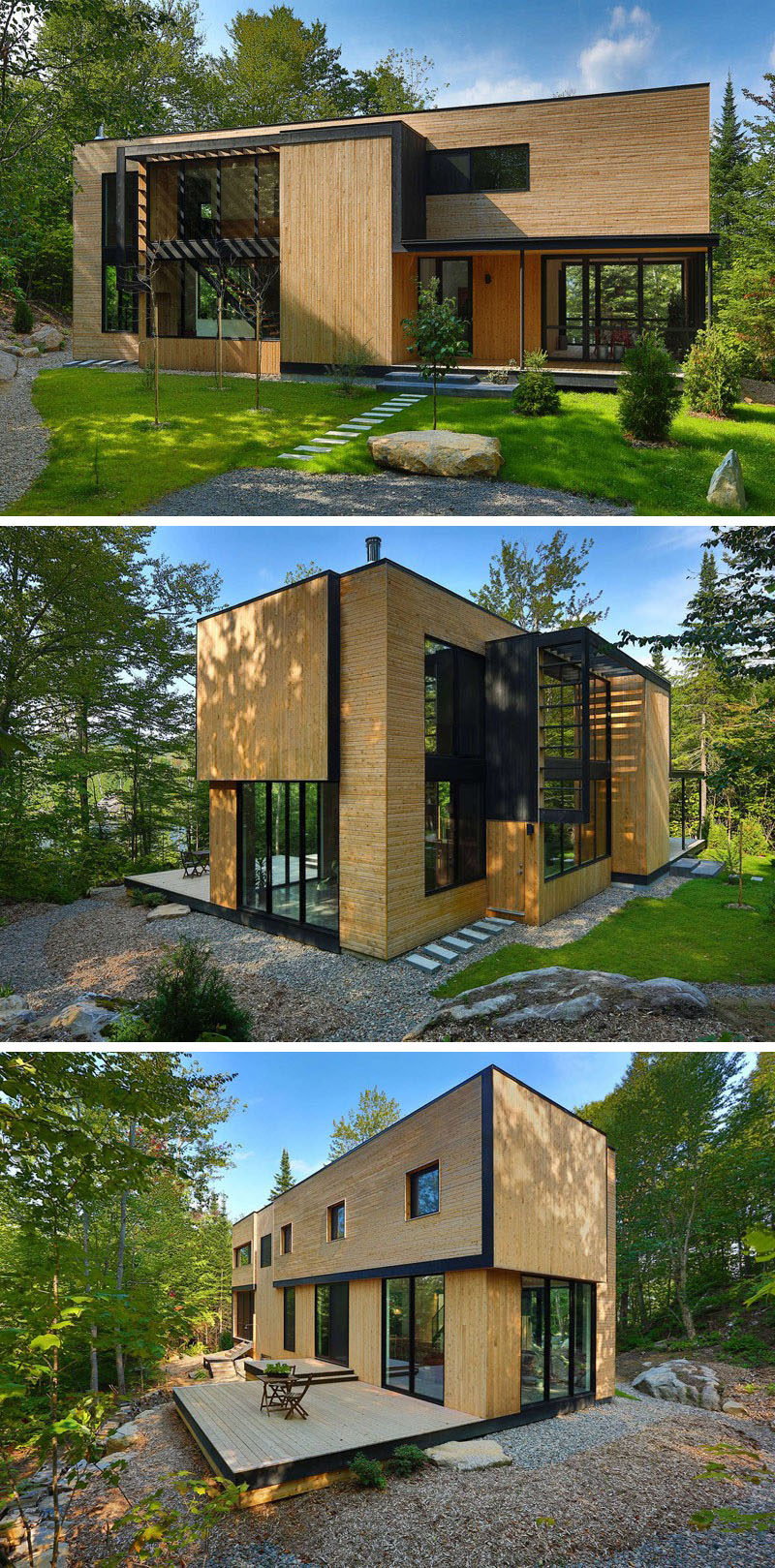 6. This concrete house contrasts the natural elements of the forest that surround it.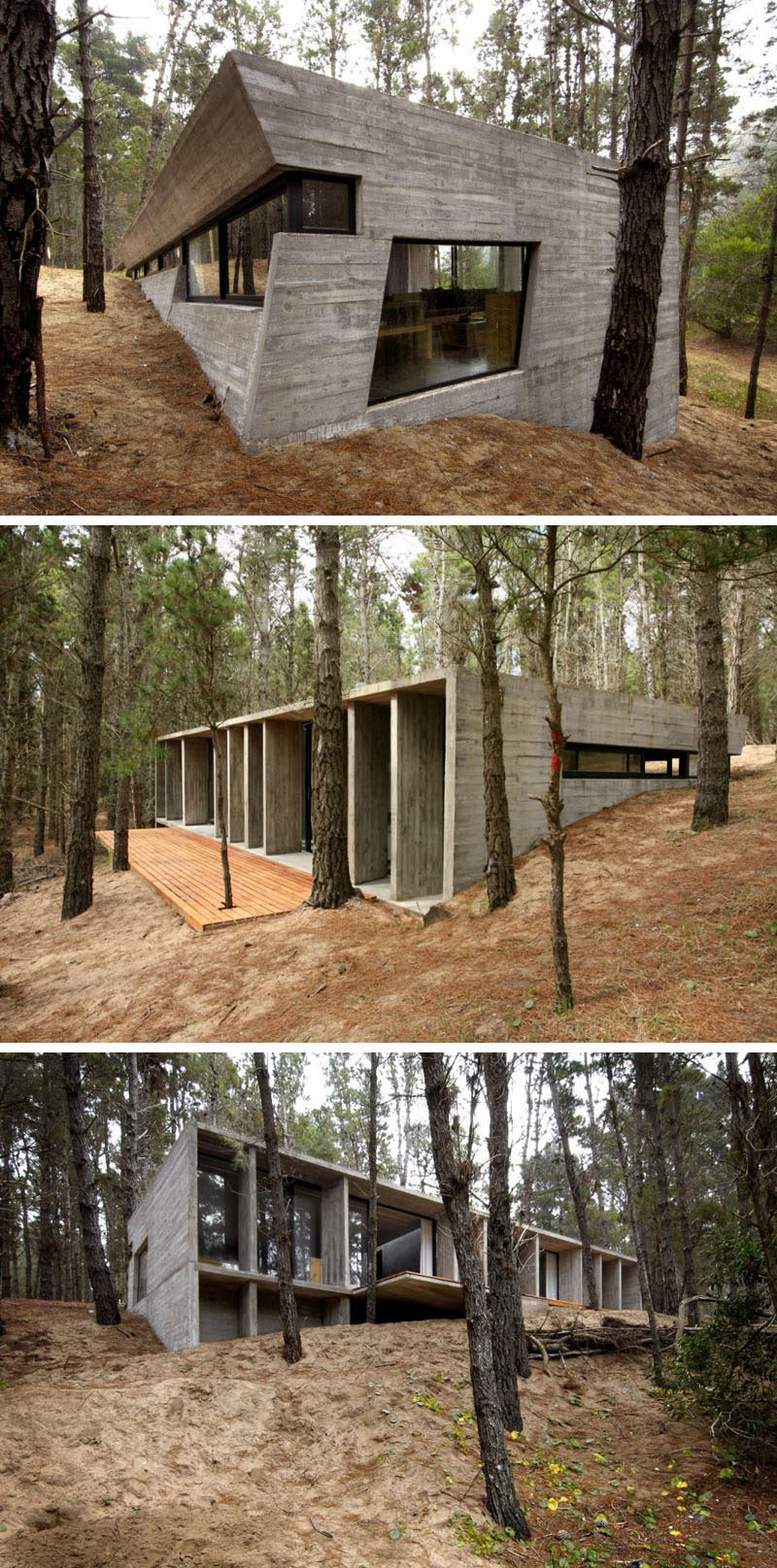 7. Wood shingles and wood paneling help this house fit right in with the forest surrounding it, while large windows provide views of the ever changing landscape.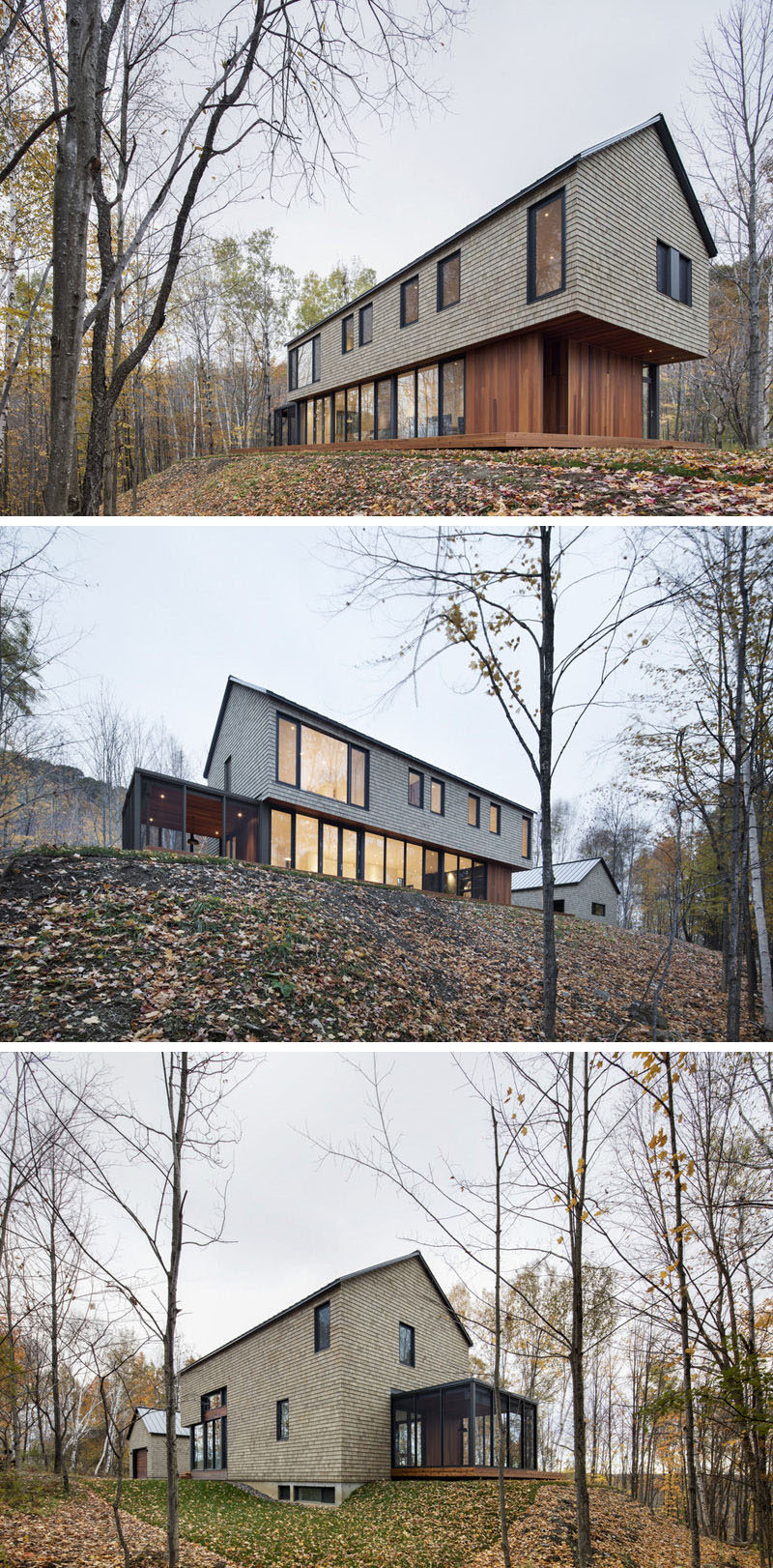 8. This black cabin is a summer home surrounded by a Hemlock forest in eastern Canada.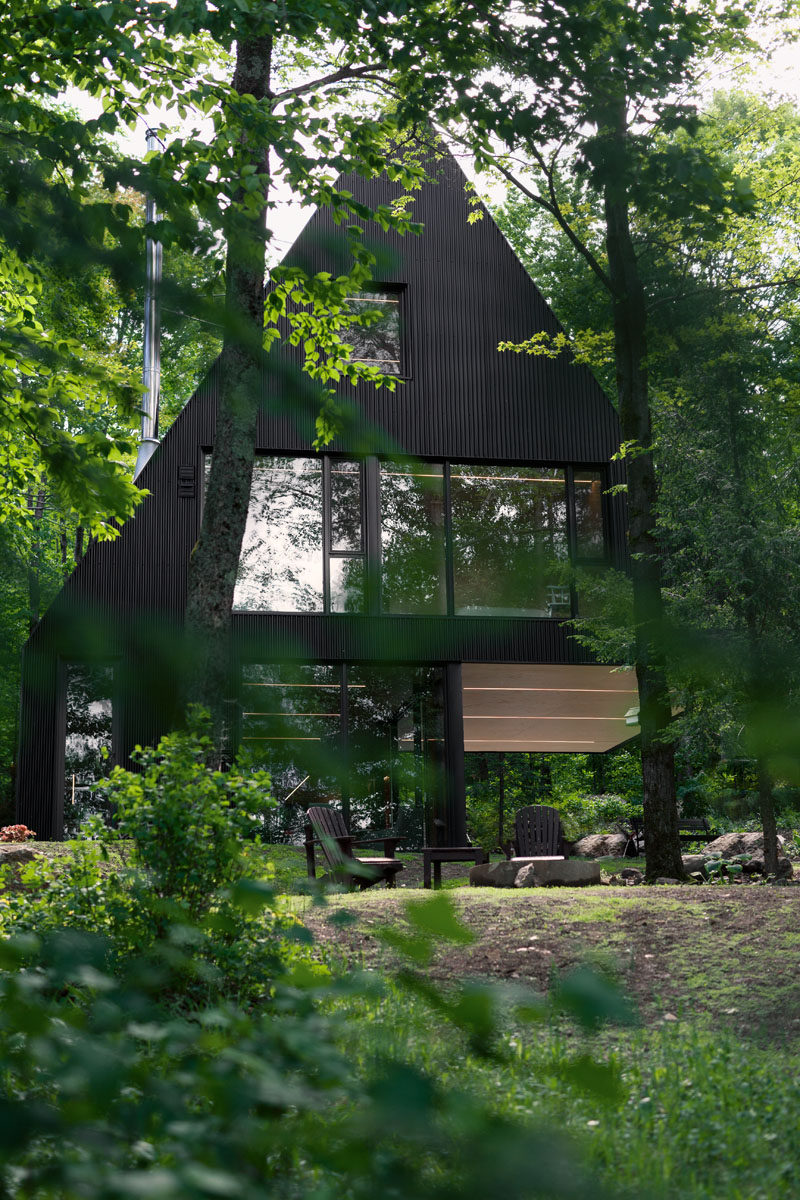 9. The design of this house lets the home owners enjoy the views of the surrounding forest and river.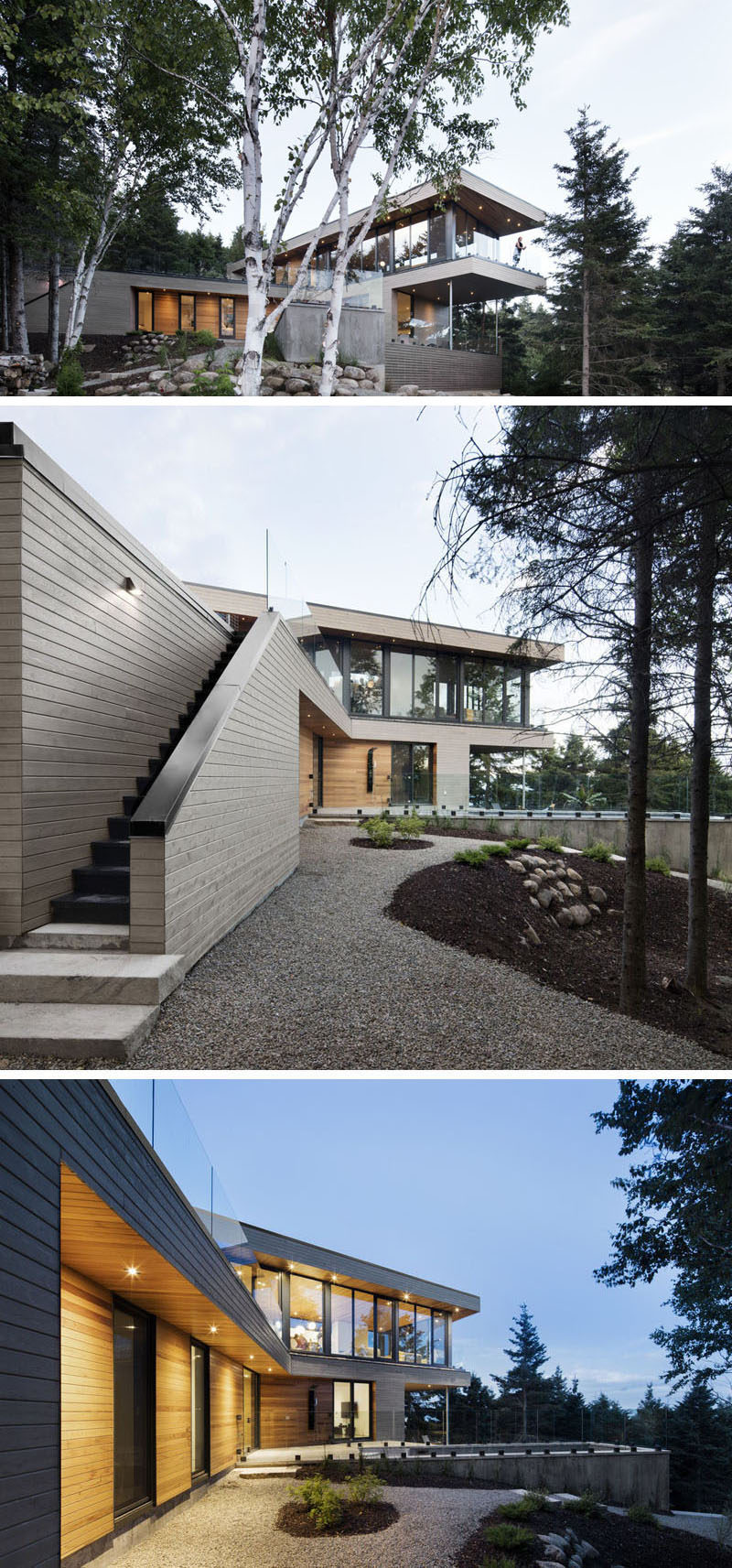 10. This house was part of a development designed to work with the environment instead of against it and to compliment the surrounding forest vegetation.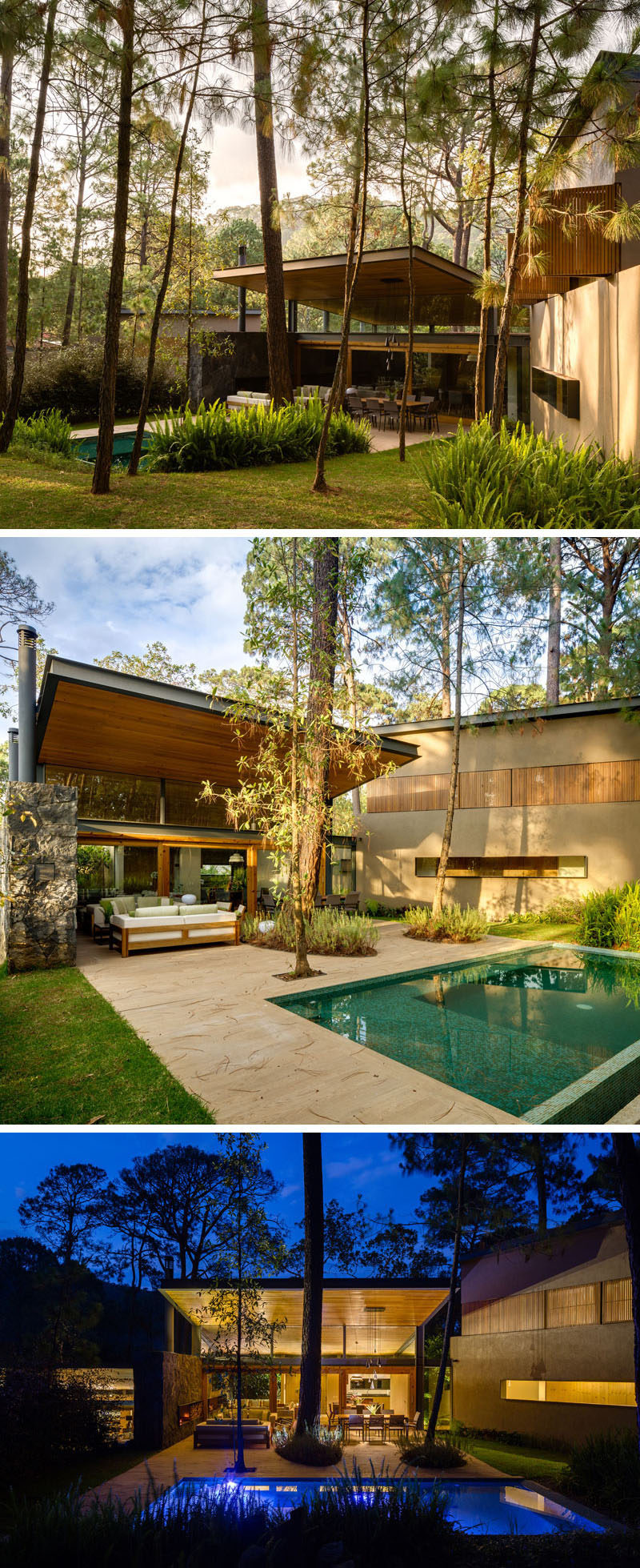 11. Natural light streams through the windows of this large cabin surrounded by woodland.
12. Rather than cut down the trees to make room for the house, the trees in this forest became part of the house design.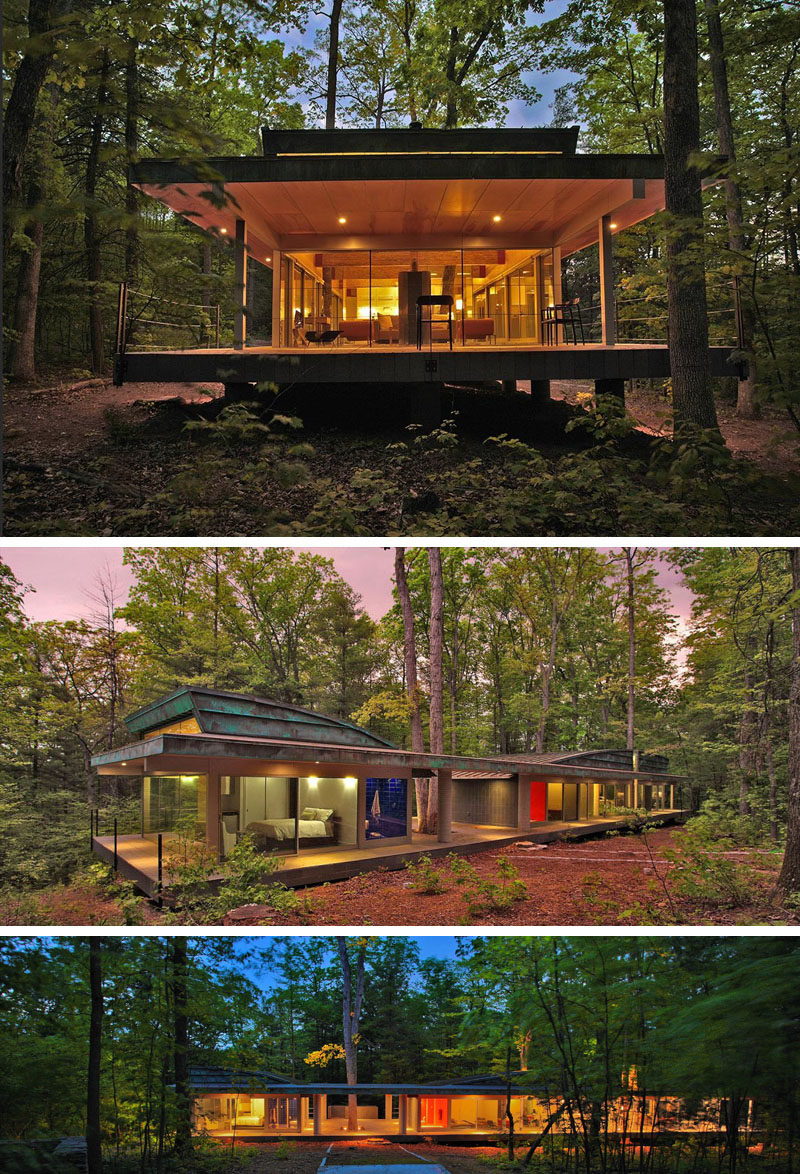 13. This secluded house makes the most of the surrounding forest and captures the views of the nearby bay.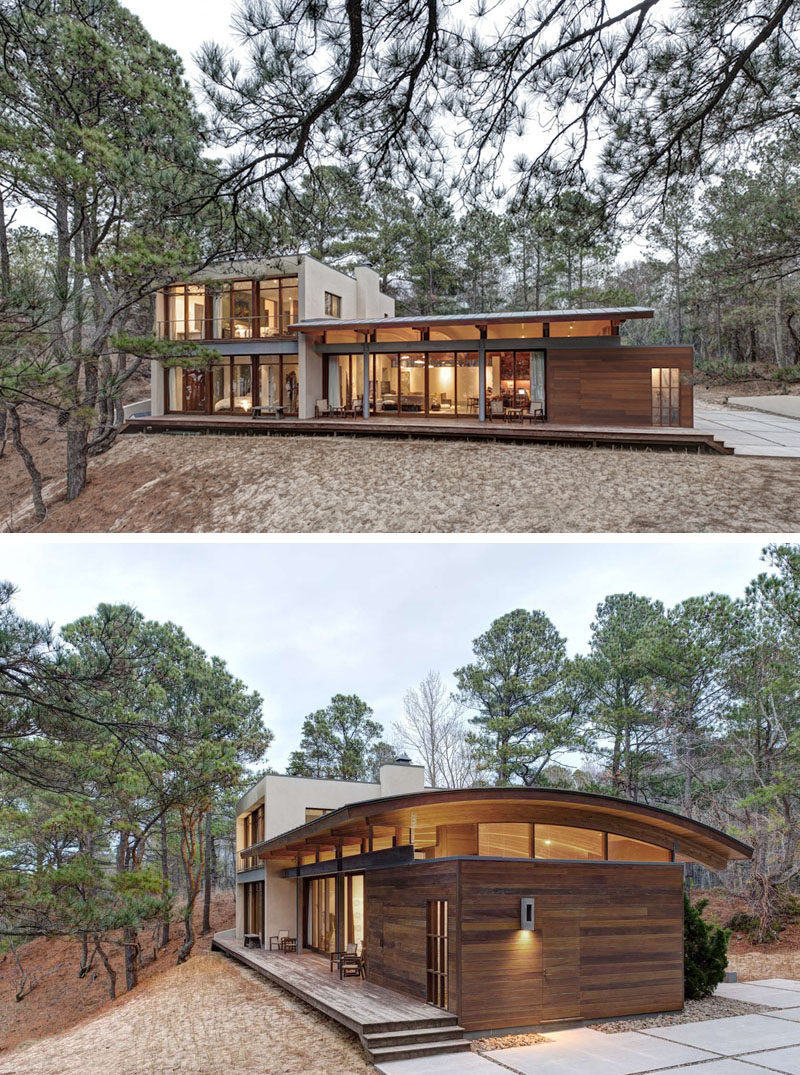 14. The trees of the forest around this house help filter the natural light that streams into the home.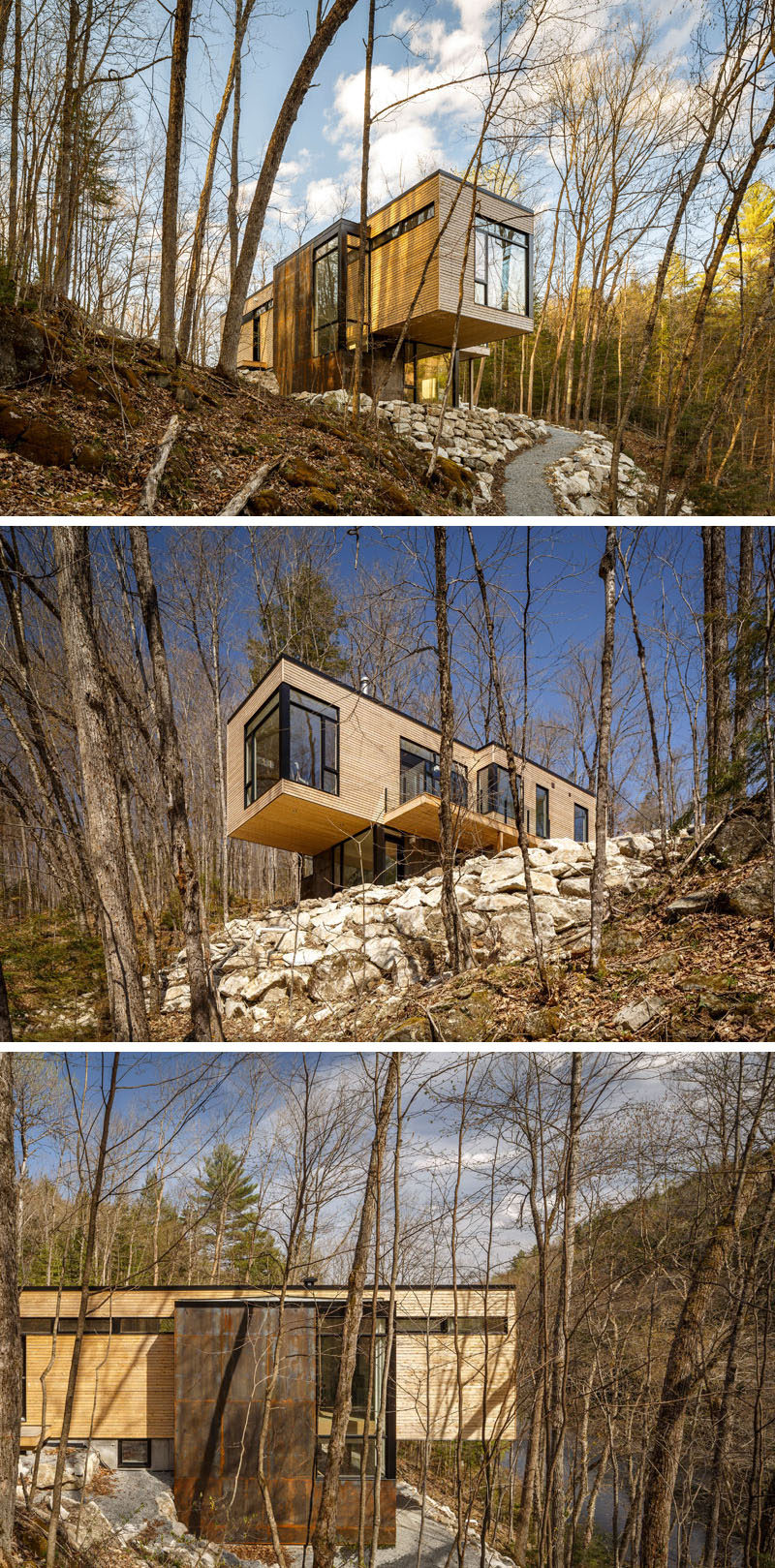 15. The contrast between the black brick and wood panels on this forest home make it stand out in the lush forest around it.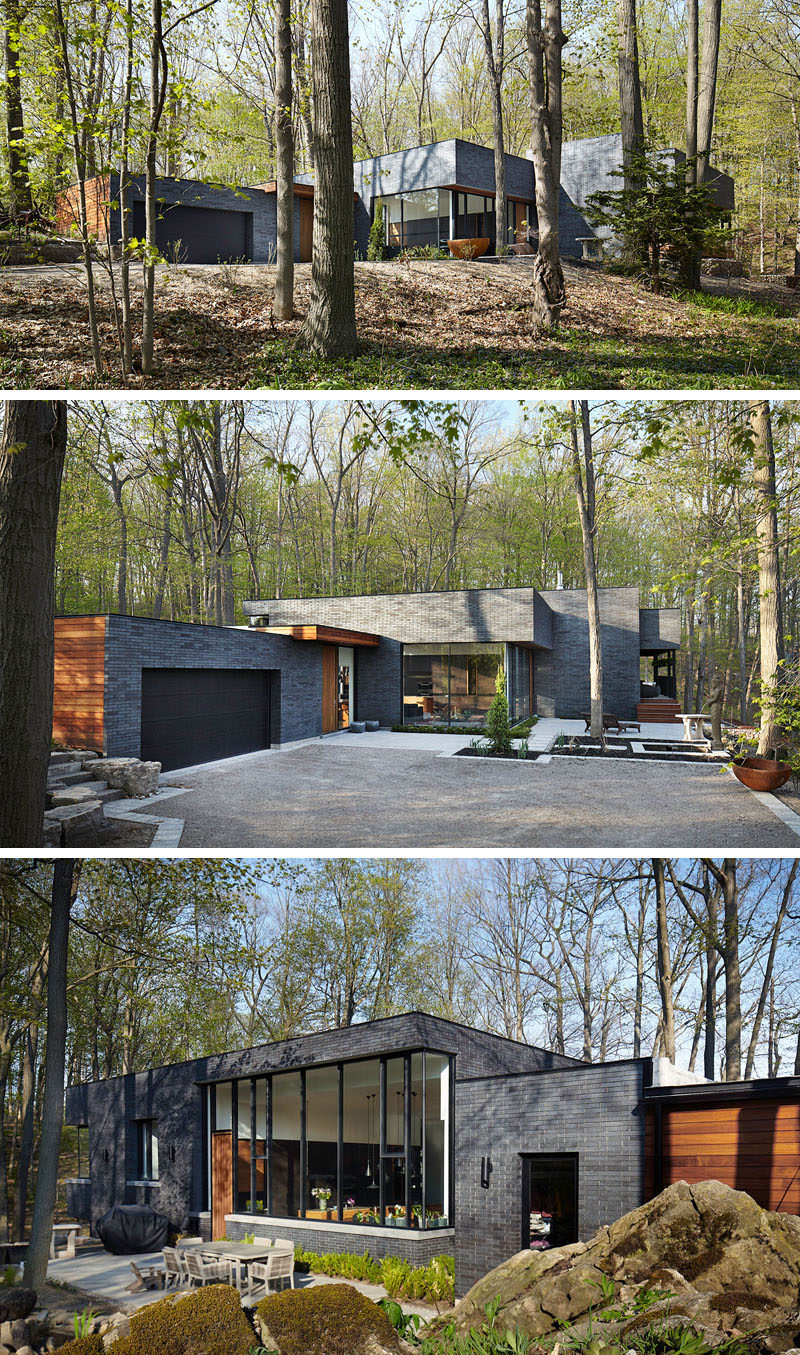 16. Tucked into the greenery of the forest, the homes was designed as a quiet retreat.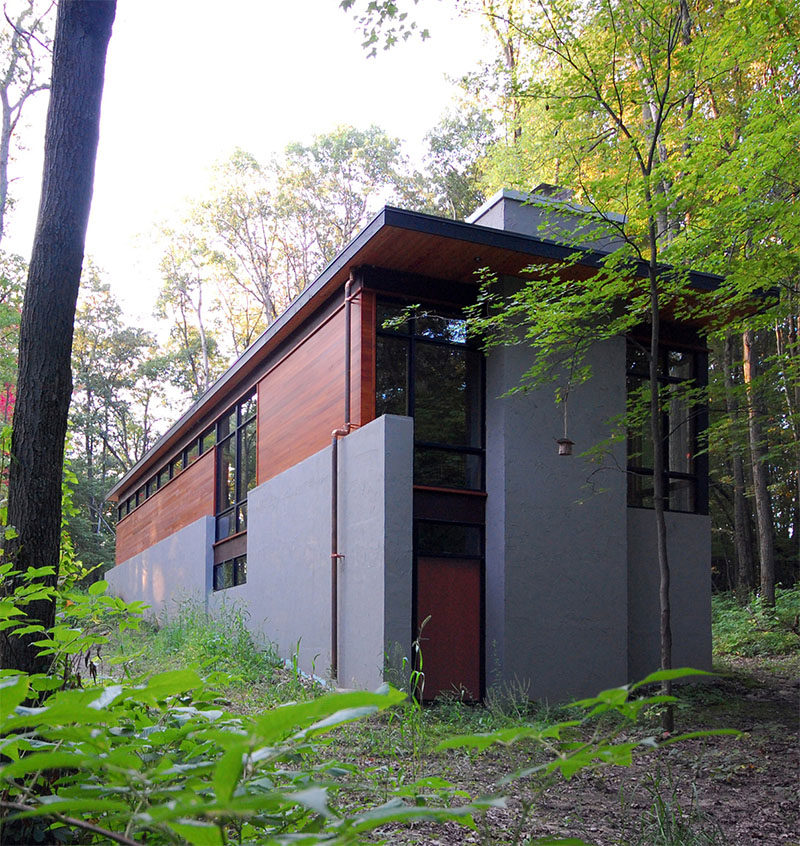 17. This house high in the Brazilian mountains is surrounded by lush rainforest to provide the healthiest air possible.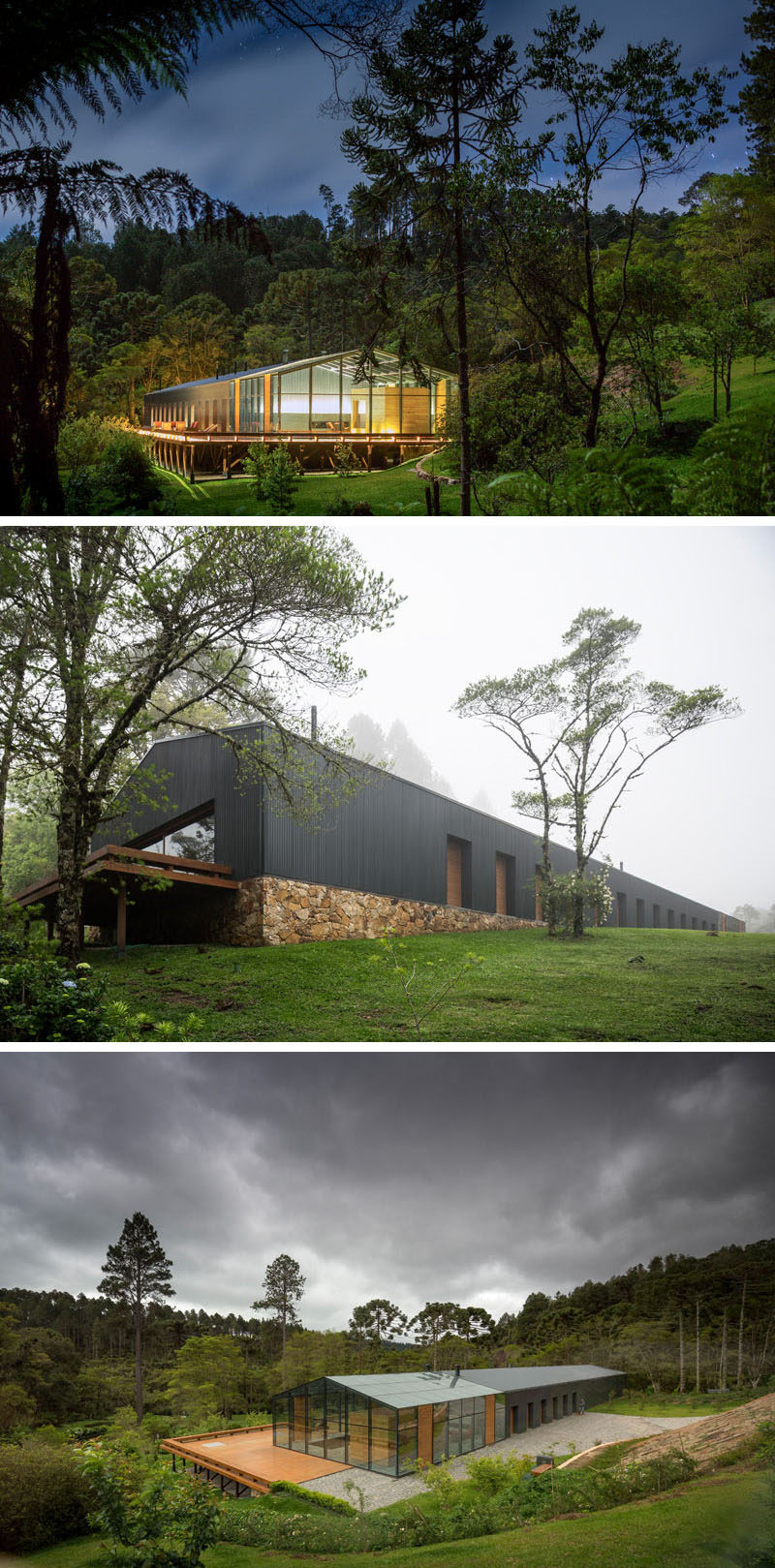 18. This forest house is lifted right up into the trees to provide better views of the surrounding vegetation.