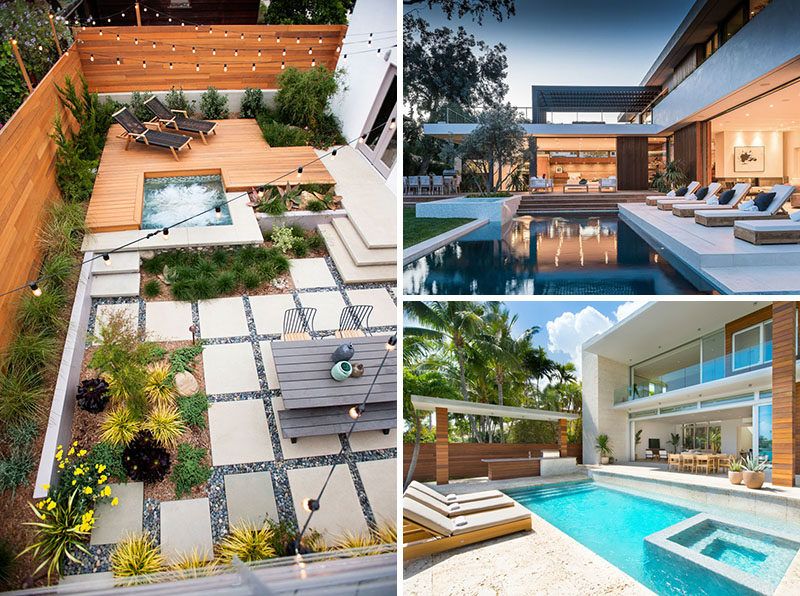 Backyards are the perfect place to host a party, so here are 11 inspirational examples of backyards that were designed for entertaining and making the most of outdoor living.
---
1. The concrete pavilion in this backyard was designed with multiple spaces for entertaining, including a lounge space, a dining space, and a cozy spot surrounding the fireplace.
---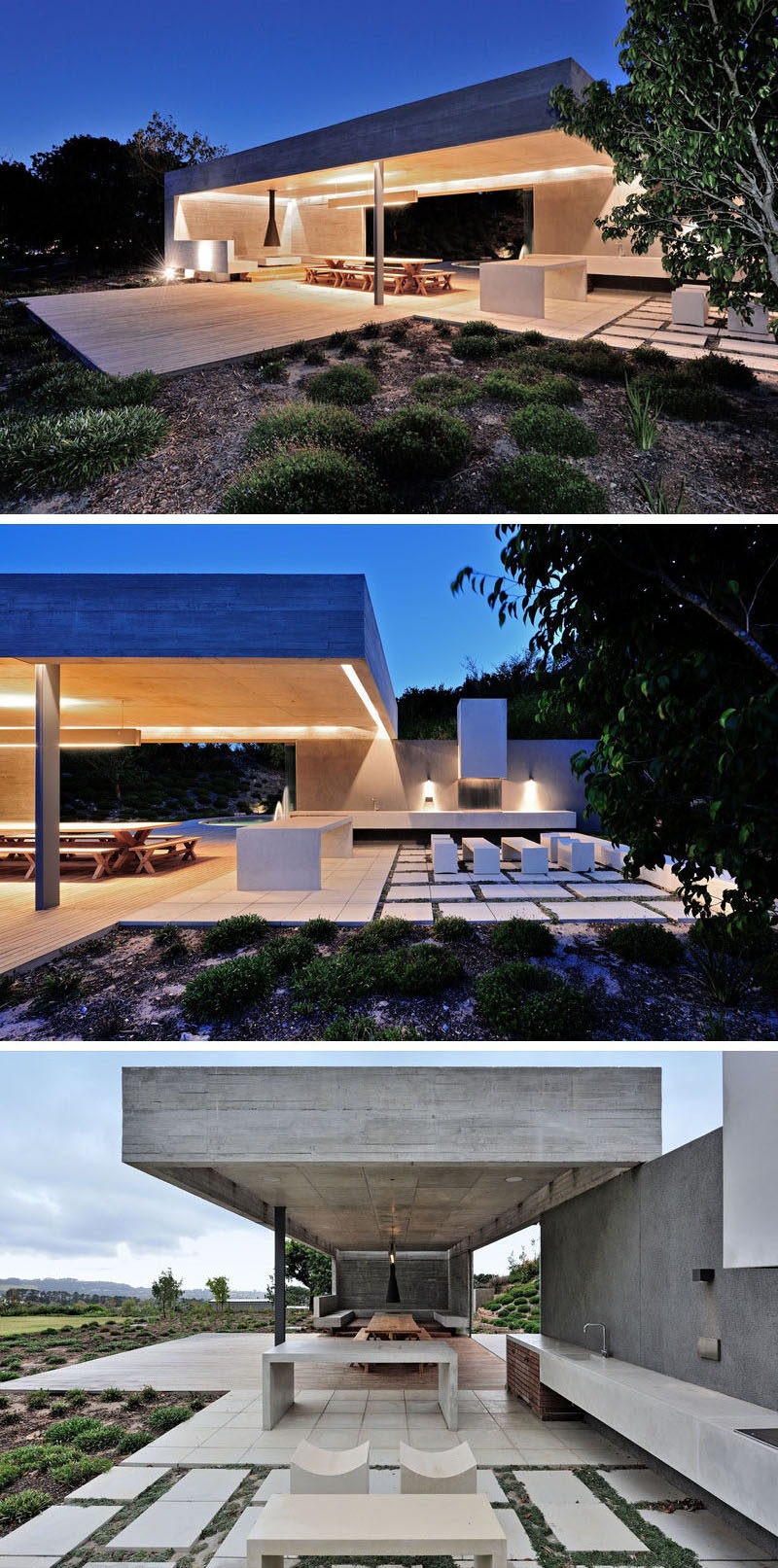 ---
2. This backyard features a number of elements that make it perfect for entertaining such as the large pool, a covered lounge area, and an outdoor dining and food prep area.
---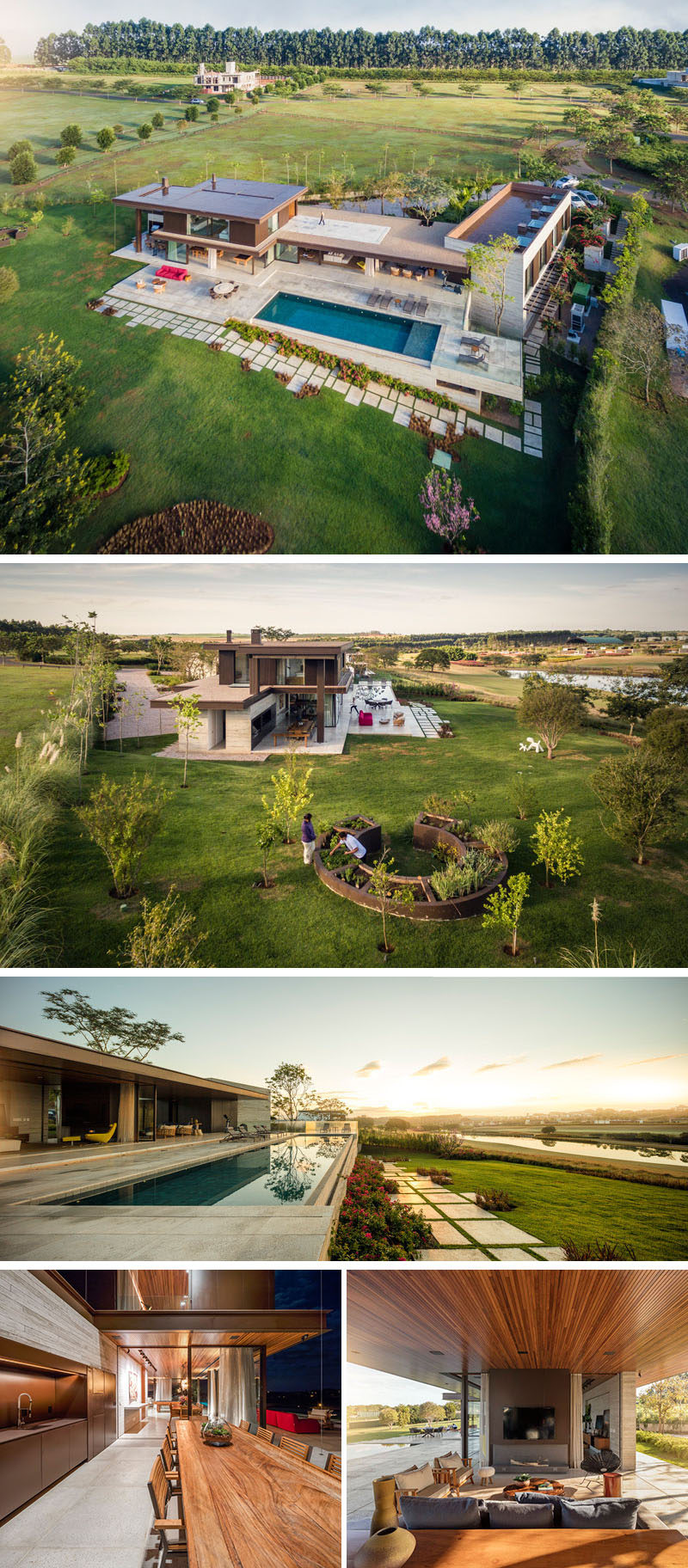 ---
3. Multiple seating areas, a large swimming pool, and a kitchen area with dining table, create a backyard that's perfect for hosting a party.
---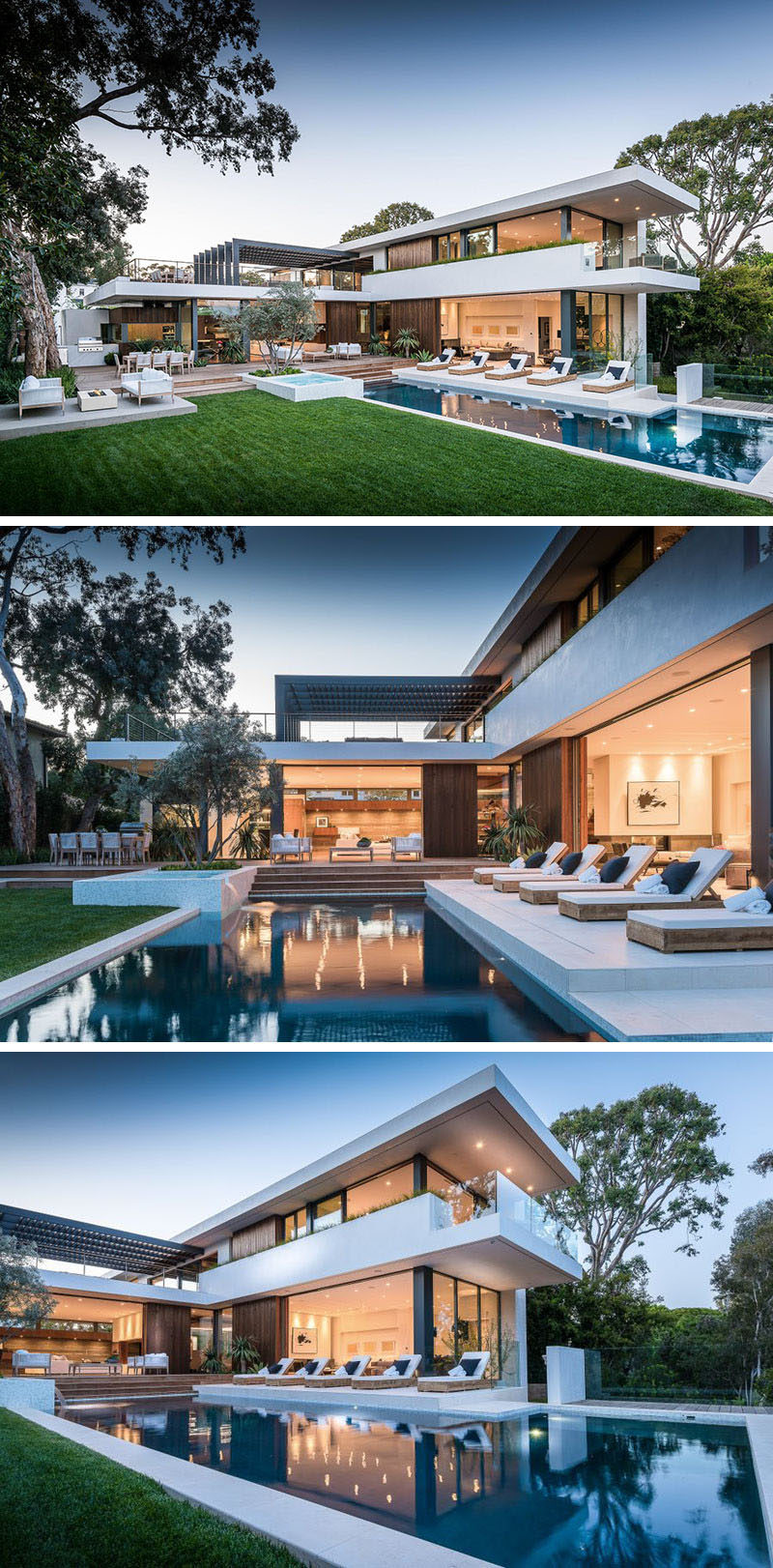 ---
4. The multiple levels of this backyard, including the socializing and dining levels and the hot tub and lounge level, make this backyard an ideal place to entertain friends.
---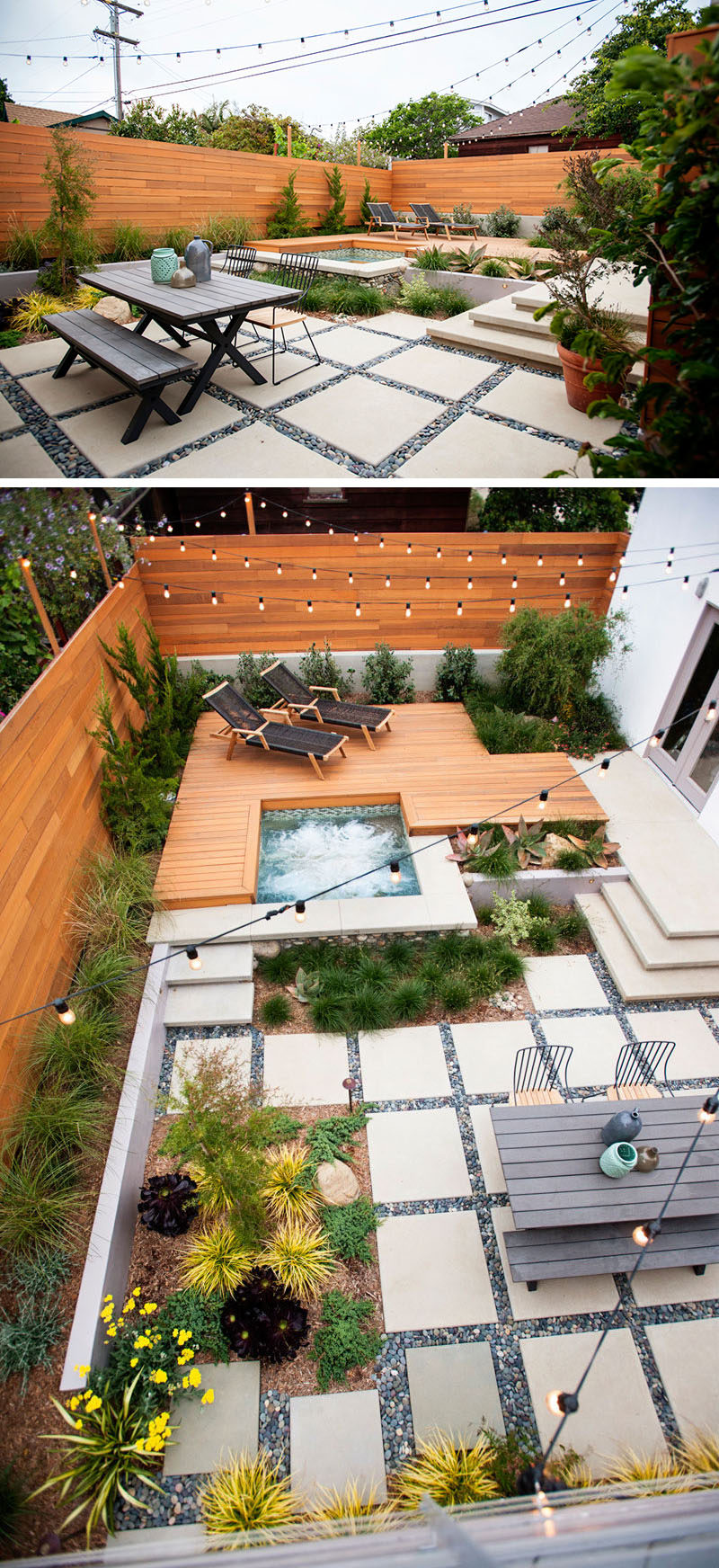 Charles Park together with Samuel and Paul Oh and architect Magdalena Glen-Schieneman of MGS Architecture designed this modern house in California. Photography by Matthew Momberger.
---
5. This ocean facing backyard features a pool, a lounge area, and a covered bar area as well as a private dock that allows guests to arrive via boat if they want to.
---

---
6. The long pool and covered lounge space featuring a projector, in this backyard creates the ultimate space for hosting an all in one outdoor pool party movie night.
---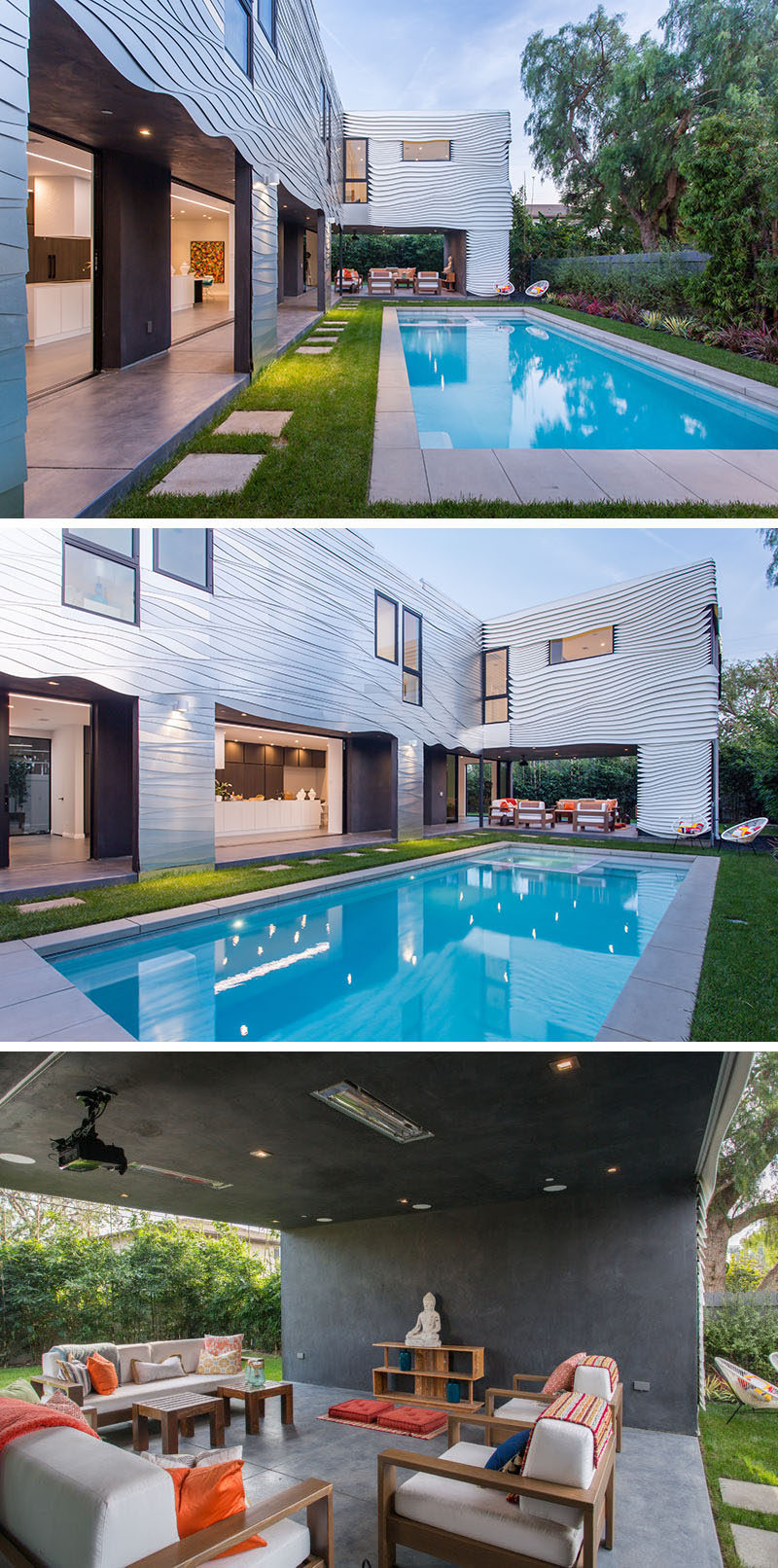 ---
7. The backyard of this home in the Hamptons features not only a luxurious pool and pool house for guests but also features an outdoor fireplace and a spacious dining area.
---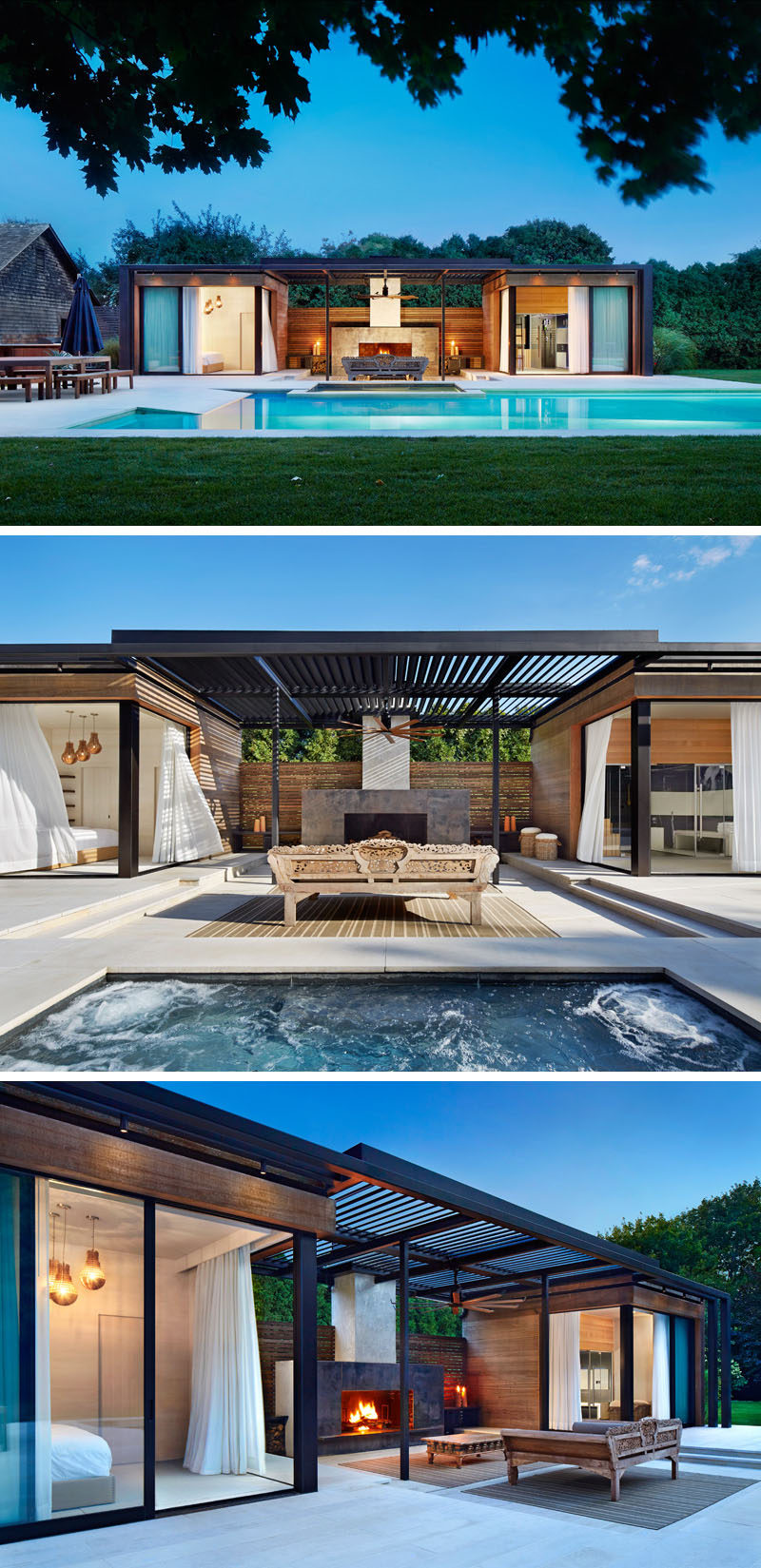 ---
8. A built-in barbeque and bar area, a covered dining area, and a pool makes this backyard a fun place to party or relax and provides stunning views of the ocean mere steps away.
---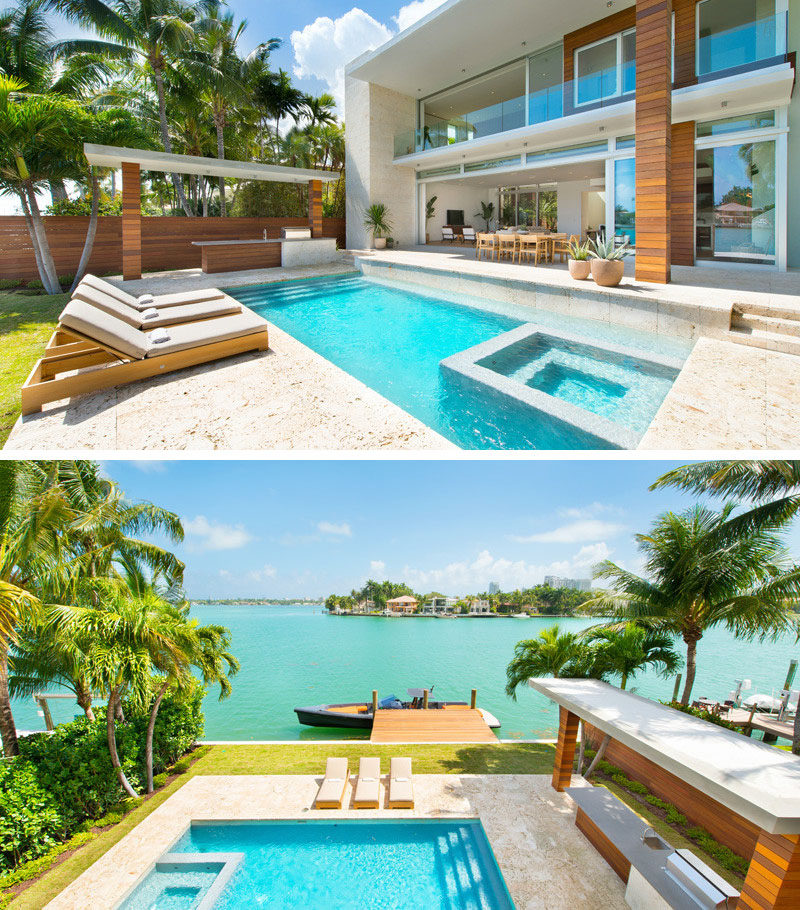 ---
9. This large backyard has tons of seating options, as well as a bar area underneath a pergola to create an ideal entertaining yard.
---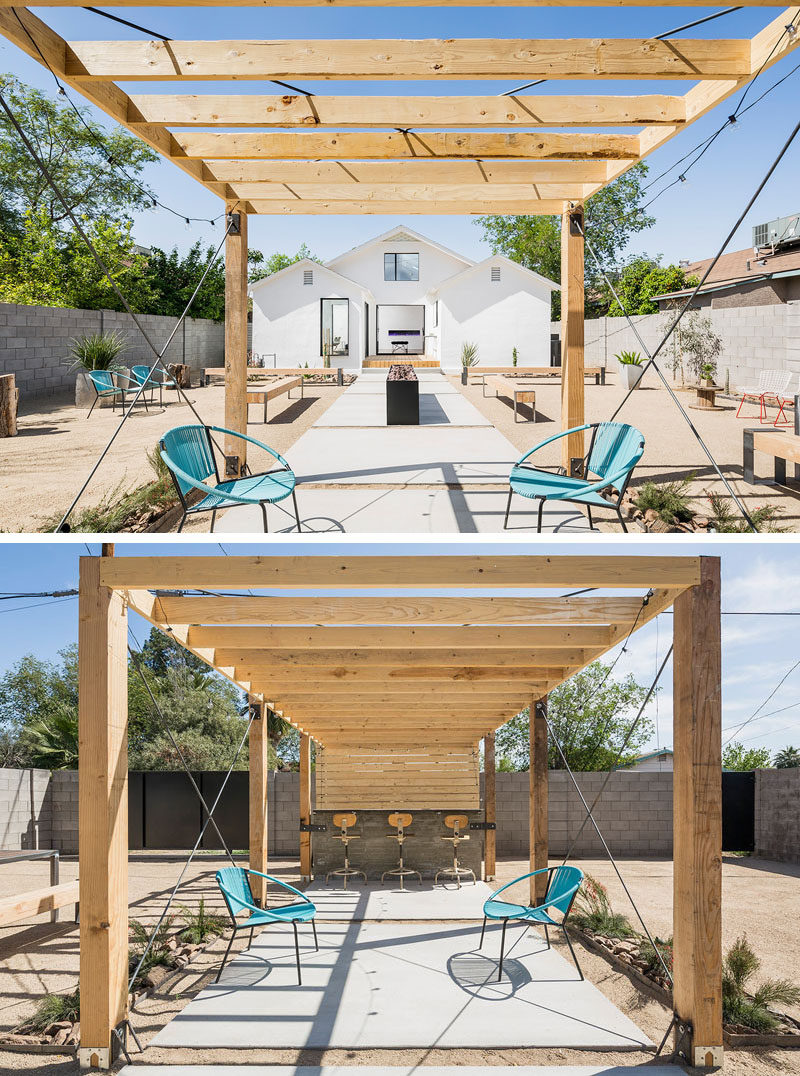 ---
10. Despite it's small size, three separate spaces exist in this fully landscaped backyard to accommodate dining, lounging, and socializing making it an ideal space for hosting guests and throwing dinner parties.
---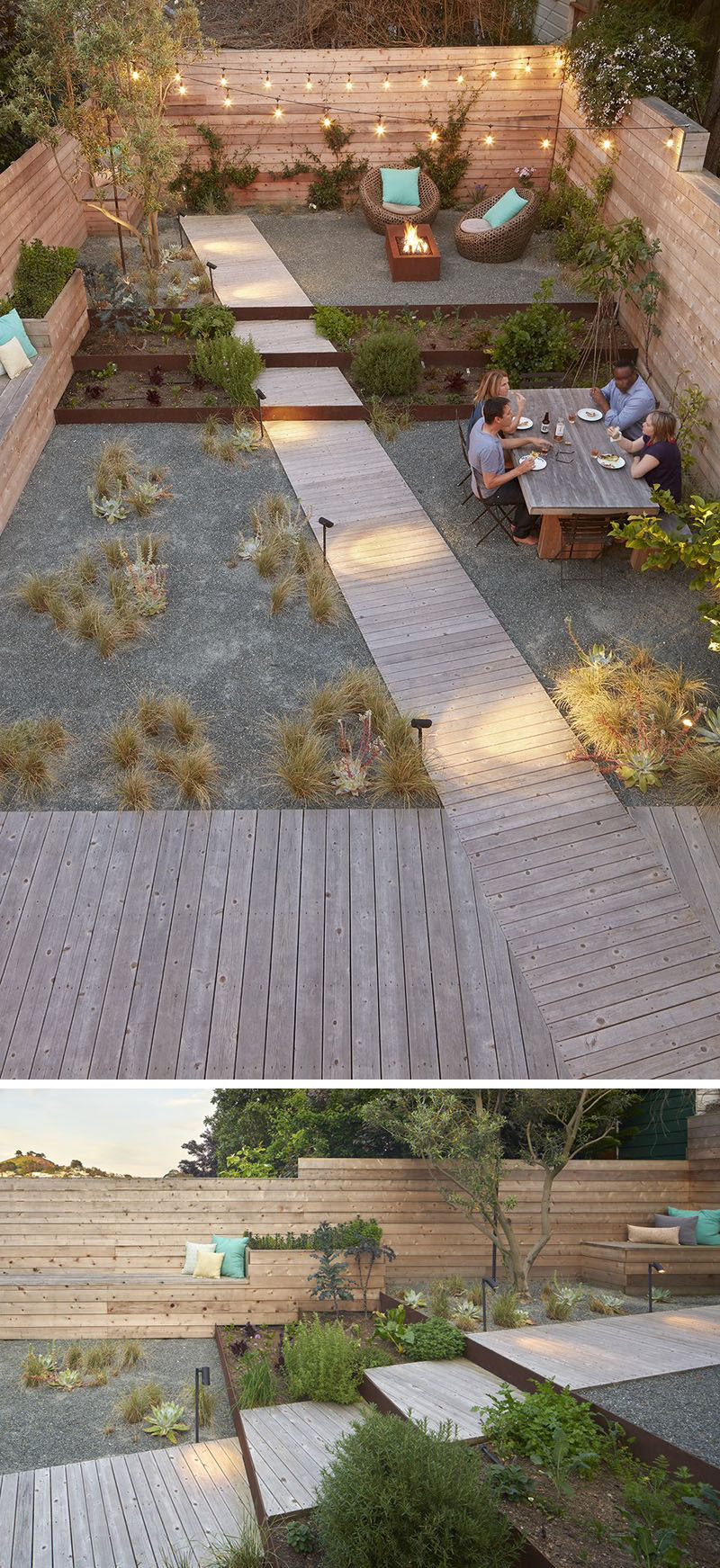 ---
11. The three distinct spaces in this backyard, the exposed lounge area, pool, and covered lounge space, create a fun yard that's perfect for hosting parties and entertaining guests.
---